The Growth of Biosimilars Continues to Create Hope for Lower Drug Costs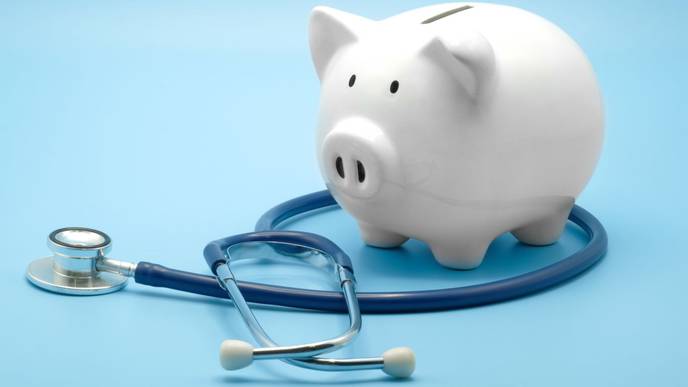 08/30/2023
Before a once-in-a-generation pandemic struck the globe, adalimumab (Humira; AbbVie) was the most profitable drug in the world; however, the pandemic led to it being surpassed by Pfizer's COVID-19 vaccine.1 Over the past decade, this anti-inflammatory drug reigned in billions of dollars in profits for the company, and it has become one of the best-selling drugs of all time.2
Image credit: hafakot - stock.adobe.com
However, that was then—and now, biosimilars are poised to significantly change the trajectory of the drug's profit margin, as well as that of other biologic drugs, which could subsequently alter the financial landscape of the entire pharmaceutical industry.
Before the arrival of adalimumab biosimilars on the market, AbbVie attempted to prevent its presence on the market by filing hundreds of patents and waging aggressive litigation against rival companies. However, exclusivity because of this ongoing litigation is now expiring, and 7 Humira biosimilars have been FDA-approved and are set to enter the market.2,3
Interchangeable biosimilars are a new frontier in this burgeoning industry. This allows a patient to switch between a biologic and a potentially less expensive biosimilar drug throughout the course of treatment, which can make these therapies more accessible and affordable.
For a biosimilar drug to be designated as interchangeable, there is a long process of deliberation and investigation. The company must go through extra trials in which patients are switched back and forth between a biosimilar and its reference product repeatedly to ensure that efficacy and safety remains unchanged between the drugs.4
Perhaps that is why there are currently only 4 biosimilars with the interchangeable label, one of which being an adalimumab product (Cyltezo; Boehringer Ingelheim). However, the current lack of interchangeable biosimilars on the market has been found to cause delays in care and worsen quality of life for patients who need to wait for a physician to approve a biosimilar for a prescription because of the potential cost savings.4
Interestingly, interchangeability distinctions don't exist in Europe, and the biosimilar industry has been open for many more years than in the United States. In fact, the launch of biosimilars across the European Union led to a 44% increase in patient access to these products.5
Legislation has recently been proposed that would eliminate the strict interchangeability requirements in place for biosimilars and undoubtedly change the burgeoning industry. However, it remains to be seen how it would affect manufacturers, patients, and pharmacists.
Biosimilar Bills and What They Mean
The flurry of congressional action over biosimilars began in early 2021. In April of that year, President Biden signed the bipartisan Advancing Education on Biosimilars Act, which calls for the federal government to disseminate educational materials, such as infographics, webinars, and educational programs, to treatment providers and the public to increase knowledge about their existence and value.6
Although not directing explicit actions from the government, the bill intended to spur faster progress by the FDA in approving biosimilars. Notably, the first biosimilar was approved in 2015 only after Congress had passed another bill in 2010, the Biologics Price Competition and Innovation Act, which created a quicker pathway to approval for biosimilars.7,8
More recently, the Inflation Reduction Act was enacted in October 2022. One of the provisions of the bill allows for the Centers for Medicare and Medicaid Services (CMS) to provide a 2% payment increase for using qualified biosimilars to entities covered by Medicare Part B over the next 5 years.9
The incentive is designed to encourage outpatient infusion centers to use biosimilars instead of reference biologic products, which will increase the prevalence of biosimilars and increase market competition. As of last October, there were 15 qualifying biosimilars that are eligible to receive the 2% payment.9
Now, Sen. Mike Lee (R-UT) has proposed the Biosimilar Red Tape Elimination Act in the Senate. The bill, according to a press release by the senator, "would deem biosimilars as interchangeable with their branded equivalent upon their approval by the FDA," and allow switching studies "in special circumstances."10
Furthermore, the bill would "require the FDA to conduct a private briefing with relevant committee heads if the agency wants to require a switching study."11 Suffice to say, the passing of this bill could dramatically alter the biosimilar landscape and potentially lead to a flurry of approvals, new legislation to improve access and encourage implementation, and possible litigation from a litany of drug companies behind reference products.
What Does the Future Hold for Patients and Pharmacists?
With all of this passed and proposed legislation, it makes sense to pause, reflect, and consider the impact that may be felt on dozens of manufacturers, millions of patients, and the thousands of pharmacists who treat and prescribe these biosimilars.
The variety of legislation that has been passed or proposed, in combination with an overall increase in the awareness of biosimilars, is ramping up the market. The biosimilar industry has grown 12.5% annually, on average, over the past 5 years and makes up 46% of spending. Additionally, competition fostered by biosimilars may save between $225 billion and $375 billion in total US pharmacy spending over the next decade.12
In an interview with Pharmacy Times, Ron Lanton III, Esq. discussed the impact of Sen. Lee's legislation on the biosimilar market, which he said, "would align the United States with the European Union and help to accelerate the approval and use of biosimilars."
In terms of pushback from reference drug companies looking to protect their million-dollar investments, Lanton downplayed the possibility.
"Now that many of the same companies have biosimilars of their own reference drugs, I doubt there will be much pushback," Lanton said.
He explained that now that there is more information available and the FDA has a process that can be merged into a single application, "the concern is unwarranted." Lanton added that biosimilars can significantly reduce the costs of lifesaving cancer treatment, but this will only occur if physicians and pharmacists become more educated and teach their patients about the benefits of biosimilars.
"Much like when patients were weary of generics when they were first introduced, even with the substitution of biosimilars, more education to the public of their effectiveness will need to happen in order to have significant adoption which will result in more savings," Lanton said.
Fran Gregory, vice president of emerging therapies at Cardinal Health, agrees with this sentiment. With the new wave of biosimilars incoming, pharmacies will increasingly play a bigger role in distributing these new drugs to patients.
"It is critical for pharmacists to not only be confident in the clinical efficacy and safety of the biosimilar, but also to help instill confidence in the patient," Gregory explained during an interview with Pharmacy Times.
Beyond offering confidence and clarity regarding biosimilars, Gregory notes that the responsibility of pharmacists extends to ensuring that inventory of products are available and having a knowledge of multiple variations of products to ensure that patient preferences are considered.
What about the interchangeability controversy?
"The concerns with interchangeability are valid," Gregory said.
She mentions that there is a significant extra cost in the development of biosimilars, and that most likely will be reflected in the price of the drug once it launches.
"The interchangeability designation is an unnecessary extra cost and may delay the value and cost savings that biosimilars promise," Gregory said.
Overall, despite constricting interchangeability regulations and a trickling of approvals up to this point, Gregory feels the future of biosimilars is bright.
"We are still in the beginning stages, and there is much more to come," she said. "Biosimilars will continue to bring value to patients and lead to a more sustainable health care system."
References
Buntz B. 50 of 2021's best-selling pharmaceuticals. Drug Discovery & Development. May 29, 2022. Accessed August 24, 2023. Accessible at https://www.drugdiscoverytrends.com/50-of-2021s-best-selling-pharmaceuticals/.
Jeremias S. Part 1: Biosimilars to bring a bumper crop of adalimumab options. AJMC, The Center for Biosimilars. September 6, 2022. Accessed August 24, 2023. Accessible at https://www.centerforbiosimilars.com/view/part-1-biosimilars-to-bring-a-bumper-crop-of-adalimumab-options.
Yasiejko C. Humira rivals are here. So is a new wave of biosimilar cases. Bloomberg Law. June 29, 2023. Accessed August 24, 2023. Accessible at https://news.bloomberglaw.com/ip-law/humira-rivals-are-here-so-is-a-new-biosimilar-litigation-wave.
Billingsley A, Murdock J. What is an interchangeable biosimilar drug? GoodRxHealth. March 3, 2023. Accessed August 24, 2023. Accessible at https://www.goodrx.com/healthcare-access/medication-education/interchangeable-biosimilar-drugs.
Golshani S, PhD and Faramarzi MA, PhD. Expected impact of biosimilars on the pharmaceutical companies. Iran J Med Sci. 2021;46(5):399-401. doi:10.30476/IJMS.2021.92314.2356
S. 164 – 117th Congress (2021-2022): Advancing Education on Biosimilars Act of 2021. (2021, April 23). Accessible at https://www.congress.gov/bill/117th-congress/senate-bill/164#:~:text=This%20bill%20requires%20the%20Food,of%20biological%20products%20and%20biosimilars.
Bennett-Shye R, PharmD, BCACP, CGP. Here are 7 key facts about biosimilars. Pharmacy Times. February 24, 2023. Accessed August 24, 2023. Accessible at https://www.pharmacytimes.com/view/here-are-7-key-facts-about-biosimilars.
Adam KC, Nuernberger C, Govindgari S. President Biden signs legislation boosting generic and biosimilar drugs. White & Case. May 3, 2021. Accessed August 24, 2023. Accessible at https://www.whitecase.com/insight-alert/president-biden-signs-legislation-boosting-generic-and-biosimilar-drugs.
Schneider S, PharmD, BCPS and Desai N, MBA, BS, RPh, CPPS. Capitalize on biosimilars: understand the Inflation Reduction Act. Pharmacy Times. May 23, 2023. Accessed August 24, 2023. Accessible at https://www.pharmacytimes.com/view/capitalize-on-biosimilars-understand-the-inflation-reduction-act.
Mike Lee, US Senator for Utah. Lee seeks increased competition in biological drug market. Press release. July 13, 2023. Accessed August 24, 2023. Accessible at https://www.lee.senate.gov/2023/7/lee-seeks-increased-competition-in-biological-drug-market.
Jeremias S. Senator reintroduces Biosimilar Red Tape Elimination Act. AJMC, The Center for Biosimilars. July 14, 2023. Accessed August 24, 2023. Accessible at https://www.centerforbiosimilars.com/view/senator-reintroduces-biosimilar-red-tape-elimination-act.
Antrim A. Biosimilars increasingly being added to PBM formularies. Pharmacy Times. July 13, 2023. Accessed August 24, 2023. Accessible at https://www.pharmacytimes.com/view/biosimilars-increasingly-being-added-to-pbm-formularies.