Telemedicine Is Yet to Overcome Diversity Challenges in Dermatology Clinical Trials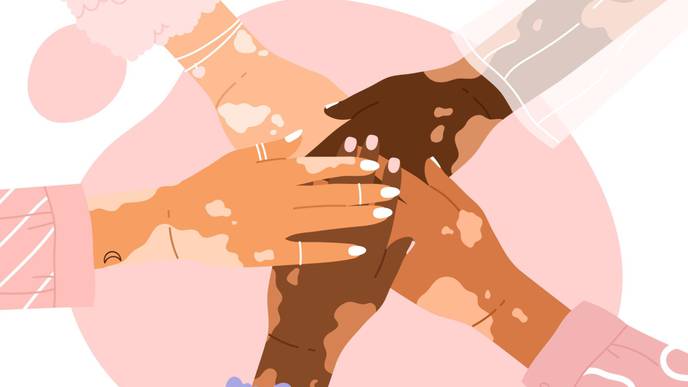 08/23/2023
The clinical trial industry is re-evaluating the benefits of decentralisation as decentralised clinical trials (DCTs) are coming down the pedestal. DCTs were a key component during the Covid-19 pandemic, but now the conversation has shifted towards which archetype fits which indication.
One of them is telemedicine, one of the most established technologies used in the healthcare setting before the pandemic. According to an analysis by Clinical Trials Arena, telemedicine dominates in most therapy areas.
However, its frequent application might not mean it is the most effective. Even though telemedicine was the second most used DCT archetype in dermatology clinical trials, video technology is yet to meet the demand.
Clinical Trials Arena spoke with industry experts about why telemedicine might not be the panacea of DCT components in dermatology clinical trials and what is needed to boost its use.
Lack of personal touch
The use of telemedicine in dermatology clinical trials was on a steady increase from 2013 to 2017, but faced turbulence ever since, according to GlobalData's clinical trial database. It most recently peaked in 2020 with 60% of all decentralised dermatology trials using telemedicine, most likely due to the Covid-19 pandemic.
Yet, it seems that telemedicine has not made massive strides in the past two years to win over the hearts of sponsors for them to use it in their dermatology clinical trials. The use of telemedicine in dermatology DCTs dropped to 43%, with a slight increase to 56% in 2022.
GlobalData is the parent company of Clinical Trials Arena.
While there has been some willingness from sponsors to include telemedicine in secondary or exploratory endpoints, it still has been minimal, says Johnny Peppers, PhD, executive director of drug development services at ICON. Even then, the telemedicine approach is used to support primary efficacy assessments and not to replace them.
Regulators mostly accept endpoints that require in-person examination of the skin. As such, a hand on examination, which is one of the most common assessments in dermatology, is impossible to complete via telemedicine.
It is also not possible to assess certain primary endpoints such as body surface area or investigator/physician global assessments via telemedicine as they are highly subjective, says Peppers. "While there is potential in telemedicine to be used as secondary efficacy and safety exploration, at present there are no clinical trials seeking to obtain label-enabling data that utilise telemedicine to obtain [it]," he adds.
Extending the population reach
One of the most attractive benefits of telemedicine is its ability to reach patients beyond the traditional trial site. Telemedicine allows patients from remote locations to attend appointments without the need to travel, says Shabnam Pervez, associate analyst of thematic intelligence at GlobalData.
For example, Asha Bowen, PhD, associate professor and clinician-researcher at Perth Children's Hospital and Telethon Kids Institute, has conducted research in remote areas of Australia. She explains that many dermatology clinical trials are conducted in urban areas where there might not be a massive need for telemedicine. Bowen adds that once you venture out to remote areas, where there are a few patients with lots of distance between them, you cannot bring a clinician to every single encounter to judge an outcome.
However, lower-income patients may not have access to technology or reliable connection to participate in remote telemedicine visits. As such, it could worsen the digital divide as socioeconomic disparities, age, and language barriers may impair access to partaking in trials, says Pervez. As previously reported by Clinical Trials Arena, some patients might prefer to travel to the trial site instead of keeping technology at their homes, in fear of potential robberies and attacks.
Additionally, historical distrust in certain cultures within the US could drive the lack of participation in clinical trials, notes Peppers. This issue could be further heightened by the need to share information via electronic monitoring. "Significant training and explanation of privacy and data protection will be necessary to help reduce this potential distrust," he adds.  
While technology has the ability to expand the reach, it might focus only on certain patient populations. A paper published in 2019 indicated that dermatology clinical trials tend to use social media as an outlet for recruitment. However, this could lead to a "convenience sample", meaning that while it may appropriately reflect the patient population, it does not represent a random selection.
Skin colour matters
With increased population reach comes a variety of skin tones and colours. As such, various dermatological indications can appear different on lighter and darker skin, which can introduce skin bias in virtual assessments.
For example, eczema breakouts on lighter skin tones are often red but can be purple-toned on darker skin tones, Pervez explains. Bowen notes that impetigo, a highly contagious skin infection, appears as a golden crust on lighter skin, whereas it looks like thick brown scabs on darker skin tones.
In general, dermatology clinical trials tend to lack diverse populations. Authors of a literature review in 2022 revealed that only 22.7% of evaluated dermatology trials in the US reported race and ethnicity. Additionally, the white participants were overrepresented compared to the general US population, especially in psoriasis trials.
To reduce skin bias, clinicians need to be trained on recognising different skin conditions on darker skin, says Bowen. Also, it is crucial to ensure that clinical albums of skin conditions show a range of skin tones. "That is just respect. I think every human deserves that their skin tone is represented in collections of images that show a skin condition," she says.
Peppers says that access to the right tools and other infrastructure is necessary. However, for these tools to be recognised by health authorities for any label-enabling language, extensive validation is required and potential bias amongst the cameras in devices needs to be addressed.
Looking into the future, artificial intelligence (AI) might be used to aid virtual assessments. For example, a machine learning algorithm was studied to detect poor-quality images and guide patients to take better pictures. While the study showed positive results, the authors of the paper noted that most pictures included lighter skin tones, and a larger dataset with more diverse skin types is needed for this technology to be used more broadly.
What is next for telemedicine in dermatology?
While telemedicine reduces the distance and burden for patients and trial sites, Peppers says that at the moment, the jury is still out on DCTs and its potential to reduce cost. "In addition, there is some perceived benefit for patients in actually being seen by health care providers at a clinic," he adds.
Pervez says that collaborations between researchers, dermatologists and technology developers could potentially create an advanced dermatological telemedicine platform that would include multi-language options and a reliable image capture device to represent varying skin problems on different skin colours.
Peppers says that until these tools are reliable and can scientifically show the same results as current efficacy measures, they will only provide exploratory support in dermatological conditions.
However, Bowen argues that telemedicine has a place in dermatology clinical trials, especially in the neglected tropical disease space. "If you want to solve challenges for large volumes of the population who are suffering from these skin diseases, then you have to bring technology to clinical trials and run those clinical trials where the people have those conditions," she adds.
Decentralised Clinical Trial coverage in Clinical Trials Arena is supported by Huma.
Editorial content is independently produced and follows the highest standards of journalistic integrity. Topic sponsors are not involved in the creation of editorial content.