Survey from Fox Chase and Other Institutions Finds Majority of Practitioners in Hereditary Gastroenterology Support Use of Genetic Testing to Determine Colorectal Cancer Risk, Treatment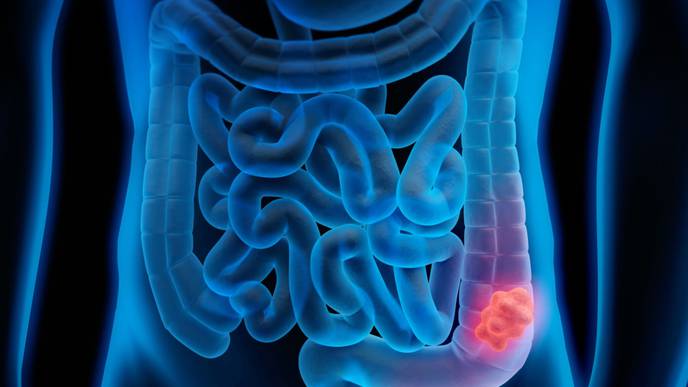 11/01/2023
PHILADELPHIA (October 30, 2023) — A majority of clinicians with expertise in hereditary gastroenterology support implementing genetic screening known as universal germline testing for the diagnosis of colorectal cancer, according to the results of a clinical practice survey conducted by Sanjeevani Arora, PhD, an Assistant Professor in the Cancer Prevention and Control Research Program at Fox Chase Cancer Center.
The findings were presented at the 2023 meeting of the Collaborative Group of the Americas on Inherited Gastrointestinal Cancer (CGA-IGC). Arora, along with other CGA-IGC colleagues from several institutions, helped conduct the CGA-IGC survey.
"New guidelines by the National Comprehensive Cancer Network recommend considering germline genetic testing for all colorectal cancer patients. However, there is a lack of data on stakeholders' perspectives on the advantages and barriers of implementing this testing," Arora said.
Germline testing uses blood samples to determine specific changes in cancer-related genes inherited from a parent. These tests can help doctors determine the best treatment for a patient and provide insight into whether a patient's family members should also be offered testing.
The survey assessed the perspectives of members of the CGA-IGC regarding readiness, logistics, and barriers to implementing this form of testing.
"We found the majority of the participants supported universal germline testing. However, a majority also said that changes would be required in clinical practice in order to implement universal germline testing," said Arora.
She added that one of the key barriers to testing included limited genetic expertise among non-genetics providers — those who are not geneticists, genetic counselors, and clinicians who work in genetics. Other barriers include time-consuming processes for obtaining consent, ordering tests, disclosing results, and lack of insurance coverage.
Additionally, Arora said the survey explored whether it would be necessary to rely on genetics providers to offer all the support necessary for carrying out testing. They found that there was support for both genetics and non-genetics providers to order genetic testing. Of the survey respondents, 57% supported a standardized multigene panel rather than a customized gene panel.
"This study demonstrates wide support among hereditary gastrointestinal cancer experts for implementation of universal germline testing for colorectal cancer patients. However, alternative service delivery models are necessary so that we can really utilize the expertise of those who are non-genetics providers in order to overcome the logistical barriers to universal testing," said Arora.
She shared her findings in a podium presentation at the CGA-IGC meeting, which is being held October 26-28 in Las Vegas. The results of the survey were also published in JCO Precision Oncology, a journal of The American Society for Clinical Oncology.