Pombiliti + Opfolda Approved by FDA as Combination Therapy for Late-Onset Pompe Disease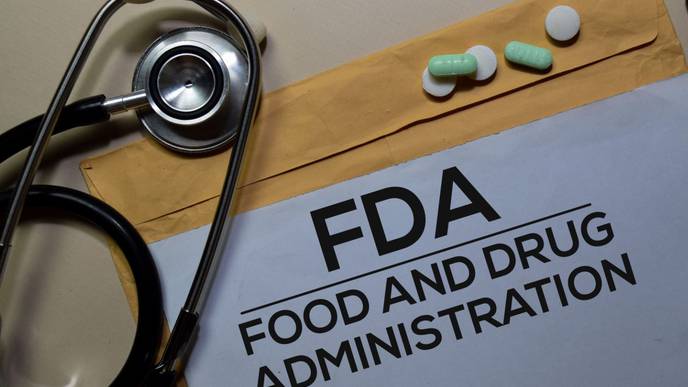 10/10/2023
The Food and Drug Administration (FDA) has approved Pombiliti (cipaglucosidase alfa-atga) + Opfolda (miglustat) combination therapy for people with late-onset Pompe disease (LOPD) who weigh at least 40 kg and are not improving on current enzyme replacement therapy (ERT). Pombiliti + Opfolda will be distributed and marketed in the United States by Amicus Therapeutics, Philadelphia, PA. Pombiliti + Opfolda therapy should be started 2 weeks after the last ERT dose. Pombiliti has a recommended dosage of 20 mg/kg administered every other week as an intravenous (IV) infusion over 4 hours. Pombiliti therapy must be preceded by oral administration of Opfolda (available in 65 mg capsules) approximately 1 hour before IV infusion. Pombiliti's label contains a boxed warning for hypersensitivity reactions including anaphylaxis, infusion-associated reactions, and risk of acute cardiorespiratory failure in susceptible patients.
The FDA approval is based on study results published in The Lancet Neurology from PROPEL, a phase 3 double-blind clinical trial (NCT03729362) that enrolled 125 adult participants with diagnosed LOPD. Participants were randomized to receive coadministration of either Pombiliti + Opfolda, or placebo + Opfolda, both administered once every 2 weeks. The primary outcome measure of the study was change from baseline in the 6-minute walk distance (6MWD) after 52 weeks, with greater distances suggesting improved endurance. Treatment with Pombiliti + Opfolda resulted in an improvement of 14 m in 6MWD (P=.072), which did not reach statistical superiority compared with placebo + Opfolda treatment. Administration of Pombiliti + Opfolda also was associated with a 3% improvement in sitting forced vital capacity (FVC; P=.023) and was favored in the measured secondary outcome analysis compared with placebo + Opfolda.
"The Pompe community continues to face unmet need and limited treatment options. This two-component therapy is an important new treatment for those adults living with late-onset Pompe disease and not improving on current therapies," said Tahseen Mozaffar, MD, Director of the Division of Neuromuscular Diseases in the Department of Neurology at the School of Medicine at UC Irvine and Director of the UC Irvine ALS and Neuromuscular Center, as well as an investigator for the PROPEL study.
Pompe disease is an inherited lysosomal disorder caused by deficiency of the acid alpha-glucosidase (GAA) enzyme, which lead to glycogen accumulation within cells.