NIH Awards Landmark Grant to Nursing, Health Studies School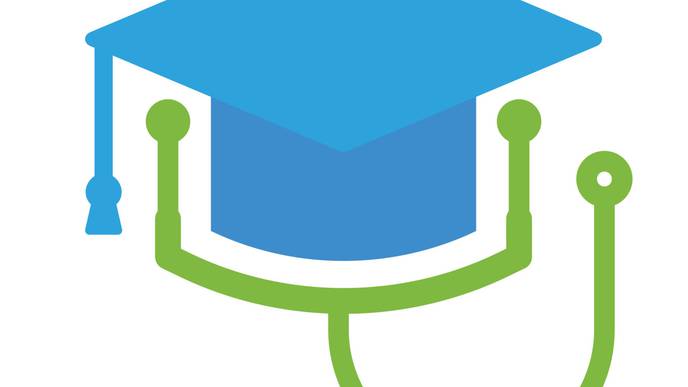 09/06/2023
The University of Miami School of Nursing and Health Studies (SONHS) has been awarded an unprecedented $23.57 million grant from the National Institutes of Health (NIH) to join the Environmental influences on Child Health Outcomes (ECHO) Program.
The interdisciplinary grant, the largest award to date in the Coral Gables Campus' history, is funding an ambitious project spearheaded by Hudson Santos, RN, PhD, FABMR, FAAN, the lead Principal Investigator and Vice Dean for Research Affairs, with Professor Michael Paidas, MD, chair of the University of Miami Miller School of Medicines Department of Obstetrics, Gynecology Reproductive Sciences, who is Multiple Principal Investigator.
Miami-ECHO researchers will investigate how stress experienced by parents—fueled by social and economic inequities—can biologically and psychologically affect their children. The seven-year grant consists of two phases. The first phase includes a $6,683,383 award. After phase one is completed in May 2025, an additional $16,890,609 will be awarded for the second phase of the study (UH3).
The research team's goal is to enroll a racially and ethnically diverse group of 1,250 pregnant participants from Miami-Dade County and follow their offspring from birth to age 7 years. The research aims to cover significant clinical areas—from understanding the interplay of the social environment, genetics, and prenatal health on child development, to identifying the factors that protect against social adversity effects on children's neurodevelopment and positive health outcomes. Early-life protective biological mechanisms will be considered in order to develop interventions and tools to optimize development in at-risk children.
The NIH ECHO Program seeks to understand the impacts of early environmental factors on child health and development. As such, it requires a diverse cohort of children and parents representing the vast array of U.S. populations, particularly those racial and ethnic minority populations often subject to socioeconomic adversity stressors. Miami-ECHO will join several other cohorts across the nation to create a historical cohort of over 50,000 children and their parents.
"It's a privilege to spearhead this groundbreaking research initiative with my SONHS and Miller School colleagues. With the NIH ECHO Program support, we can help lead the ongoing discourse around maternal-child health disparities by focusing our research on South Florida, especially around Miami-Dade County," said Dr. Santos, president-elect of the International Society of Nurses in Genetics. In addition to his role as Vice Dean for Research Affairs at SONHS, Dr. Santos is the School's Dolores J. Chambreau Endowed Chair and the interim Associate Dean for the University's Graduate School.
"Miami-Dade County is a strikingly diverse region, with a majority-minority population, making it an ideal location for this initiative," he added.
Dr. Paidas echoed Santos' enthusiasm: "This substantial grant will bolster our joint efforts to explore the intersection of social environment, genetics, and prenatal factors in child development. Ultimately, we aim to create actionable insights that can help address health disparities."
The research team also includes renowned co-investigators from the Miller School: JoNell E. Potter, PhD, APRN, FAAN, Professor of Obstetrics, Gynecology, and Reproductive Sciences; Ruby Natale, PhD, PsyD, Professor of Clinical Pediatrics; Lunthita Duthely, EdD, MSCTI, Associate Research Professor, Department of Obstetrics, Gynecology, and Reproductive Sciences; Karen Young, MD, Associate Professor of Pediatrics and Associate Director of the Neonatology Fellowship Program at the Miller School/Holtz Children's Hospital; and a highly qualified staff team.
This news comes as the University of Miami joins the Association of American Universities (AAU), a distinguished national organization of leading research universities. "We believe this collaborative research initiative could fundamentally reshape our understanding of health disparities and maternal-child health," said Cindy L. Munro, PhD, RN, ANP-BC, FAAN, FAANP, FAAAS, Dean of the School of Nursing and Health Studies. "The potential for far-reaching, long-lasting impact on policy and health outcomes is profound."
UHealth and Jackson Health System are the clinical site partners for the project. Combined, they report a total of more than 6,300 births annually in Miami-Dade County, where the population is 69.4 percent Hispanics/Latinos, 17.7 percent African Americans, 12.9 percent Non-Hispanic Whites, 3 percent Asians, and 1.3 percent multiracial individuals. In addition, there are several community-based organizations that will be working alongside the team of investigators.
"As we better understand health disparities, particularly in the context of maternal and child health, we gain essential insight into the multitude of social, economic, and cultural factors that affect well-being," said Henri R. Ford, MD, MHA, Dean and Chief Academic Officer of the Miller School of Medicine. "This vital initiative has the power to drive substantial and long-lasting change for generations to come."
/Public Release. This material from the originating organization/author(s) might be of the point-in-time nature, and edited for clarity, style and length. Mirage.News does not take institutional positions or sides, and all views, positions, and conclusions expressed herein are solely those of the author(s).View in full
here
.