NDA Submission Planned for EA-114 in Metastatic Breast Cancer Following Positive Type C Meeting with FDA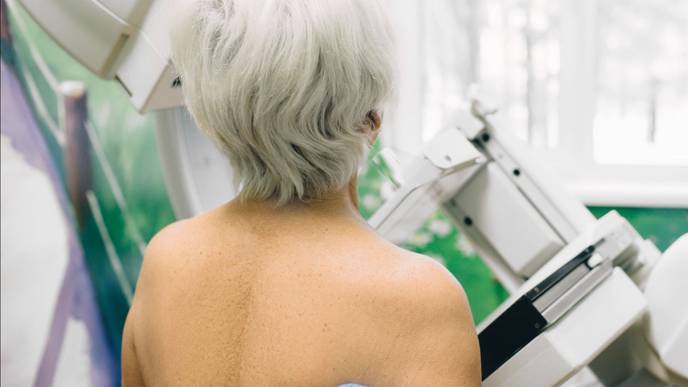 09/04/2023
The FDA and Eagle Pharmaceuticals have agreed on the next steps for the development of EA-114, an estrogen receptor antagonist and novel formulation of fulvestrant (Faslodex) used in the treatment of postmenopausal women with breast cancer. The consensus was reached in a Type C meeting with the regulatory agency and company representatives.
Based on the agreed upon timeline, Eagle Pharmaceuticals is expected to file a new drug application for EA-114 in 2024, which, if approved, would enable access to a personalized treatment regimen for patients. The expected indication would be listed for use as monotherapy and in combination with CDK4/6 inhibitors in line with the current indication for fulvestrant.
"We are very pleased that the Eagle team's perseverance, motivated by our desire to help breast cancer patients, has resulted in this novel formulation. We anticipate EA-114 being a very important part of a more personalized treatment regimen for post-menopausal metastatic breast cancer patients," Scott Tarriff, president and chief executive officer of Eagle Pharmaceuticals, said in a news release. "Eagle is very proud that this development program has been created in-house by the company's formulation, clinical, and regulatory teams. We believe EA-114 has the potential to become an ever-increasing part of the personalized medicine paradigm in cancer care," concluded Tarriff.
Fulvestrant is an estrogen receptor antagonist approved for the treatment of patients with advanced hormone receptor–positive breast cancer. The agent is designed to prevent cancer growth by inhibiting estrogen-stimulated cell division by binding to estrogen receptors in cancer cells. EA-114, through its agonist mechanisms, may result in enhanced estrogen receptor inhibition and improved patient outcomes.2
In May 2020, Eagle Pharmaceuticals provided an update on the clinical development of EA-114, stating they had refined the EA-114 program, compiled additional pilot data, and held two meetings with the FDA, with plans to request a third.2
In addition to pursuing potential approval, Eagle Pharmaceuticals has filed a patent application for EA-114 and expects to build a robust patent portfolio over time. EA-114 may also be eligible for a unique J-code from the Centers for Medicare and Medicaid Services under the current regulatory framework.1 Moreover, if the FDA approves the label expansion for EA-114 for additional subpopulations, the company may be entitled to 3 years of regulatory exclusivity and a separate period of potential patent protection, including potential patents eligible for listing in the Orange Book.
References
Eagle Pharmaceuticals announces positive Type C meeting with FDA for EA-114, an estrogen receptor antagonist used in the treatment of metastatic breast cancer in post-menopausal women. News release. Eagle Pharmaceuticals. August 29, 2023. Accessed August 30, 2023. https://investor.eagleus.com/news-releases/news-release-details/eagle-pharmaceuticals-announces-positive-type-c-meeting-fda-ea
Eagle Pharmaceuticals advances novel and proprietary formulation of fulvestrant product candidate EA-114; company to request additional meeting with U.S. Food and Drug Administration ("FDA"). News release. Eagle Pharmaceuticals. May 4, 2020. Accessed August 30, 2023.https://investor.eagleus.com/news-releases/news-release-details/eagle-pharmaceuticals-advances-novel-and-proprietary-formulation