Nation's First Dual Degree in Medicine and AI Aims to Prepare the Next Generation of Health Care Providers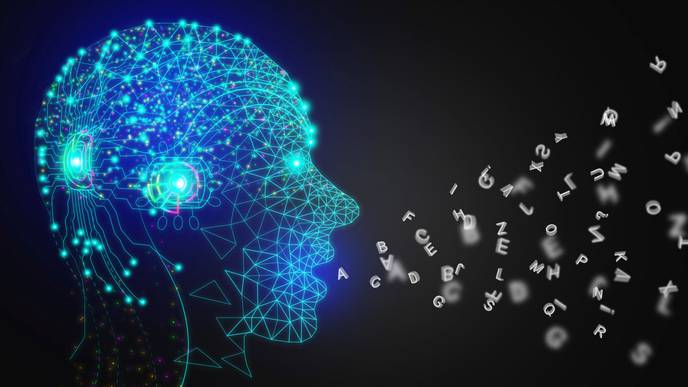 09/14/2023
"This unique partnership promises to offer groundbreaking innovation that will lead to new therapies and treatments to improve health and quality of life," said UT System Chancellor James B. Milliken. "We're justifiably proud of the pioneering work being done at UTSA and UT Health San Antonio to educate and equip future medical practitioners on how to best harness the opportunities — and address the challenges — that AI will present for the field of health care in the years to come."
AI's presence can already be found in a variety of areas of the medical field including customized patient treatment plans, robotic surgeries and drug dosage. Additionally, UT Health San Antonio and UTSA have several research programs underway to improve health care diagnostics and treatment with the help of AI.
The World Economic Forum predicts that AI could enhance the patient experience by reducing wait times and improving efficiency in hospital health systems and by aggregating information from multiple sources to predict patient care. AI is also improving administrative online scheduling and appointment check-ins, reminder calls for follow-ups and digitized medical records.
"Our goal is to prepare our students for the next generation of health care advances by providing comprehensive training in applied artificial intelligence," said Ronald Rodriguez, M.D., Ph.D., director of the M.D./M.S. in AI program and professor of medical education at the University of Texas Health Science Center at San Antonio. "Through a combined curriculum of medicine and AI, our graduates will be armed with innovative training as they become future leaders in research, education, academia, industry and health care administration. They will be shaping the future of health care for all."
The UTSA M.S. in Artificial Intelligence is a multidisciplinary degree program with three tracks: data analytics, computer science, and intelligent and autonomous systems. The latter is a concentration that trains students with theory and applications. In the AI program, students will have an opportunity to work with emerging technology in the areas of computer science, mathematics, statistics, and electrical and computer engineering. Additionally, they will have the opportunity to conduct research alongside nationally recognized professors in MATRIX: The UTSA AI Consortium for Human Well-being, a research-intensive environment focused on developing forward-looking, sustainable and comprehensive AI solutions that benefit society.
This first-of-its-kind M.D./M.S. program has been several years in the making. Conversations about the innovative program began in 2019 with Ambika Mathur, dean of The UTSA Graduate School, and Robert R. Hromas, M.D., dean of UT Health San Antonio's Long School of Medicine. Together, they worked through the pandemic with their teams to establish a degree pathway and curriculum that would prepare future physicians to lead in the workforce.
UTSA charged Dhireesha Kudithipudi with leading the development of the M.S. in AI curriculum in collaboration with three colleges. Over the course of one year, she closely collaborated with the faculty and chairs from three departments at UTSA and with UT Health San Antonio's faculty. This effort resulted in the creation of new courses in AI, which will provide students with a rigorous cross-disciplinary training experience and reduce entry barriers for non-traditional students.
"AI is transforming our world, and UTSA's approach to AI is grounded in transdisciplinary collaboration, underscoring our commitment to generating high-impact solutions to advance human well-being by engaging multiple and diverse audiences," said Mathur. "Through this innovative partnership with UT Health San Antonio, aspiring medical leaders will gain mastery in the emerging technologies that will shape the health care profession for generations to come."
In 2021, a pilot program was introduced to UT Health San Antonio medical students. Two students who applied for and were accepted into the M.D./M.S. program for fall 2023 are projected to graduate in the spring of 2024. For these students, the combined degrees mean multiple possibilities in health care.
"I believe the future of health care will require a physician to navigate the technical and clinical sides of medicine," Aaron Fanous, a fourth-year medical student. "While in the program, the experience opened my mind to the many possibilities of bridging the two fields. I look forward to using my dual degree, so that I can contribute to finding solutions to tomorrow's medical challenges."
Eri Osta, is also a fourth-year medical student in the program. Osta said, "The courses were designed with enough flexibility for us to pick projects from any industry, and medical students were particularly encouraged to undertake projects with direct health care applications. My dual degree will help align a patient's medical needs with technology's potential. I am eager to play a role in shaping a more connected and efficient future for health care."
Medical students who are accepted to the dual degree program will be required to take a leave of absence from their medical education to complete two semesters of AI coursework at UTSA. Students will complete a total of 30 credit hours: nine credit hours in core courses including an internship, 15 credit hours in their degree concentration (Data Analytics, Computer Science, or Intelligent & Autonomous Systems) and six credit hours devoted to a capstone project.