FDA Approves MyMD's Phase II Rheumatoid Arthritis Trial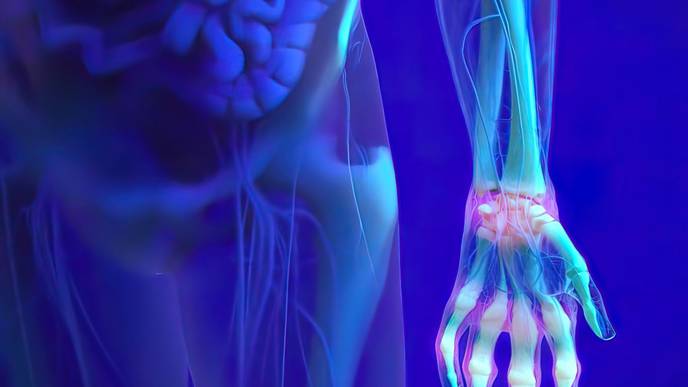 08/23/2023
MyMD Pharmaceuticals is gearing up for a Phase II trial investigating its MYMD-1 in rheumatoid arthritis (RA).
The announcement came after the US Food and Drug Administration (FDA) accepted the biopharma's investigation new drug (IND) application earlier this week.
MyMD's chief medical officer Dr Chris Chapman told Clinical Trials Arena via email that the upcoming trial will be a two-arm double-blind trial. The biopharma company expects to enrol 60 patients with active RA who will be administered a 1,050mg daily dose of MYMD-1 or placebo.
The Phase II trial will measure a variety of efficacy endpoints, including the percentage of patients achieving the American College of Rheumatology 20% (ACR20) response and mean change from baseline in 28-joint Disease Activity Score, highly sensitive C-reactive protein [CRP] version (DAS29 hsCRP) at week four.
Chapman said that the study will also measure the percentage change in TNF-alpha and sTNFR1, which are biomarkers that are common in inflammatory diseases, and several safety endpoints.
MyMD is yet to announce when the trial will start, with Chapman confirming that the company is currently discussing with its CRO IQVIA regarding the trial initiation dates.
MyMD-1 is an oral TNF-alpha inhibitor. The IND application was based on preclinical data released in March 2023.
The preclinical study was designed to investigate MYMD-1 in a RA model that mimicked arthritis features and included commonly used endpoints. The preclinical data showed that MYMD reduced histopathological changes and the severity of standard trial measures compared to placebo.
MYMD-1 in sarcopenia
MyMD recently announced topline data from a Phase II trial investigating MYMD-1 in patients with sarcopenia. The trial met its primary endpoints of reducing chronic inflammation biomarkers such as TNF-alpha, sTNFR1, and IL-6.
The trial also achieved secondary safety and tolerability endpoints, and no treatment-related or serious adverse events were observed.
The Phase II trial recruited patients aged 65 or older who were randomised into four dosing cohorts and placebo. The trial investigated 600mg, 750mg, 900mg and 1,050mg doses of MYMD-1.
MyMD is yet to publish the full results from the study, with no set date. However, the company plans to initiate discussions with the FDA about a Phase III trial in sarcopenia.
Rheumatoid arthritis landscape
A recent analysis by GlobalData indicated that the RA market size is expected to reach $29.6bn in eight major markets, which include the US, France, Germany, Spain, UK, Japan and Australia, in 2029.
GlobalData is the parent company of Clinical Trials Arena.
RA is an autoimmune disorder that is characterised by inflammation and bone erosion. According to World Health Organization, 18 million people worldwide were living with RA in 2019.