CVS Health Debuts Biosimilars Subsidiary That Will Compete with Humira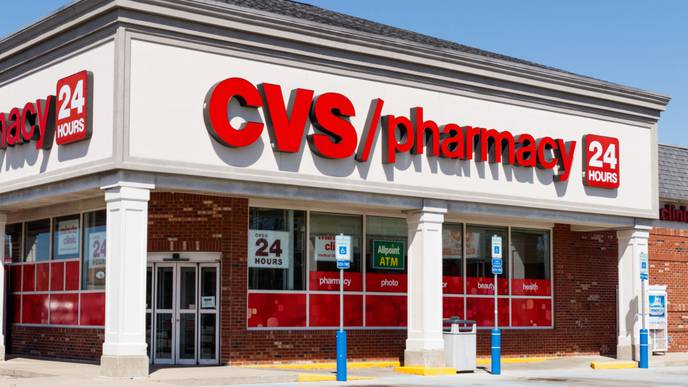 08/29/2023
Photo: Mario Tama/Getty Images
This week CVS Health launched Cordavis, a wholly owned subsidiary that will work with manufacturers to commercialize and/or co-produce biosimilar products for the U.S. pharmaceutical market. 
The Cordavis products will be FDA approved, CVS said, adding that the move should help ensure a more consistent long-term supply of affordable biosimilars.
WHAT'S THE IMPACT
As its first product, Cordavis has contracted with Sandoz to commercialize and bring to market Hyrimoz (adalimumab-adaz), a biosimilar for Humira, in the first quarter of 2024 under a Cordavis private label. The company said the list price of the Cordavis Hyrimoz will be more than 80% lower than the current list price of Humira.
According to CVS, biosimilars represent one of the biggest opportunities for reducing drug costs for employers and consumers. Through Cordavis, the company intends to develop a portfolio of products it expects will facilitate broader access to biosimilars in the U.S. – creating more competition that drives down prices – while encouraging investment in future products.
The biosimilars market in the U.S. is projected to grow from less than $10 billion in 2022 to more than $100 billion by 2029, according to Fortune Business Insights.
CVS Health Chief Financial Officer Shawn Guertin called Cordavis a "logical evolution" that will "help ensure sufficient supply of biosimilars in the U.S. and support this market now and in the future, while ultimately improving health outcomes and reducing costs for consumers."
The company said biosimilars are crucial to creating competition and reducing costs for specialty pharmaceuticals.
THE LARGER TREND
CVS isn't the only company set to compete with Humira. In July, Express Scripts, the pharmacy benefits management business of the Cigna Group's Evernorth, said it would add three additional biosimilars to its National Preferred Formulary that it said would compete with Humira in terms of competitive net costs.
Dr. Adam Kautzner, president of Express Scripts, said in a statement that Humira has had little competition to date, which is reflected in its list price, which is 470% higher than when it was first introduced. By adding clinically equivalent biosimilars to its formulary, Kautzner said Express Scripts can drive greater savings for its clients.
"Embracing biosimilars as they come to market builds on our efforts over the past decade to support greater adoption, just as we did when generics first became available over 30 years ago," he said.
According to Express Scripts trend data, inflammatory medications represented nearly 25% of total drug spend across its commercial book of business in 2022. Evernorth analysis further estimates that competition created with biosimilars can save the U.S. $225 billion to $375 billion in total pharmacy spend over the next decade.
Twitter: @JELagasse
Email the writer: Jeff.Lagasse@himssmedia.com