View IBD Clinical Case Simulation Training Video Library (Video 9), on "Role of Therapeutic Drug Monitoring in IBD," and enjoy the IBD Clinical Case Simulation Training Video Library educational experience for gastroenterology fellows by also viewing videos 10-11 on the IBD Clinical Hub. If you have not yet viewed Video 1, the introduction to this video series, please watch it here before proceeding to watch videos 2 -11 in order.
Learning Objectives:
Review the current state of the patient's disease
Communicate effectively the indications for therapeutic drug monitoring in patients on anti-TNF agents
Explain the possible outcomes from therapeutic drug monitoring results
Discuss the alternatives to drug monitoring, including the risks and benefits of testing versus not testing
Assess barriers to the patient's understanding
Utilize shared decision-making in managing this patient's care
*Please note these videos depict simulations of possible clinical care scenarios (using actors as patients), intended for use by physicians in training for educational and informational purposes only. They are not intended for use by the public, and must not be used as medical advice or to determine diagnosis or treatment. Any individual having gastrointestinal symptoms, or any symptoms of illness, should see their own physician or healthcare provider for medical evaluation, diagnosis, and advice. 
An Educational Partnership between: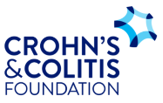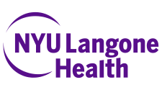 Published: 11/2/2022