Why Did More Girls Start Puberty Early During the Pandemic?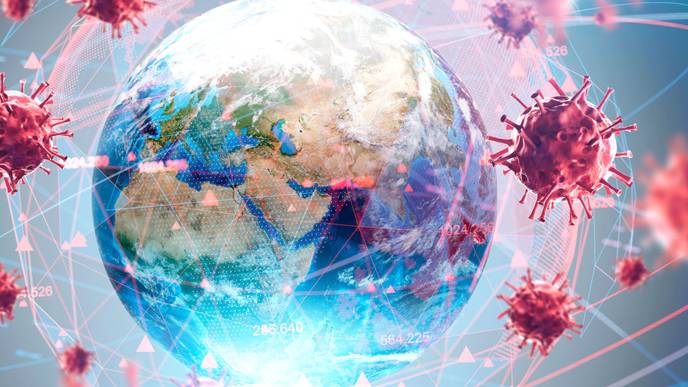 08/08/2023
Register for free to listen to this article
Thank you. Listen to this article using the player above. ✖
Want to listen to this article for FREE?
Complete the form below to unlock access to ALL audio articles.
A longitudinal study, from the University of Genoa and the Giannina Gaslini Institute in Italy, found the incidence of idiopathic central precocious puberty (ICPP) increased during the COVID-19 pandemic compared with the previous four years. The study is published in the Journal of the Endocrine Society.
Idiopathic central precocious puberty cases on the rise
Over the last two years, the number of girls referred to pediatric endocrinologists for ICPP in Italy increased significantly, the study, which was conducted in Italy, reports.
What is ICPP?
ICPP is defined by the same physical and biochemical features as seen in typical puberty however this occurs in adolescents at a much younger age. This can be characterized as the development of breast buds in girls and bigger testes in boys before the age of eight.
The causes of ICPP are not yet fully understood, though the condition has been associated with increased weight gain and stress previously. During the pandemic, many children were subjected to substantial lifestyle changes including reduced physical activity and social interactions. These radical changes may have had a serious impact on their physical and mental health, however there is limited data available at present.
Want more breaking news?
Subscribe to Technology Networks' daily newsletter, delivering breaking science news straight to your inbox every day.
Subscribe for FREE
COVID-19 and ICPP
COVID-19 has been linked to a variety of endocrine diseases, including obesity, and the physical effects of this time period may have contributed to an increase in ICPP cases, the research team, led by Dr. Mohamad Maghnie, of the University of Genoa and the Giannina Gaslini Institute in Genoa in Italy, hypothesized.  To gain more insight, Maghnie and colleagues compared the incidence of ICPP in 133 girls from Italy before and after the COVID-19 pandemic, evaluating many lifestyle changes that also occurred during this time including changes in body mass index (BMI), activity levels and time spent using screens.
Using retrospective health records from the Pediatric Endocrine Unit at the University of Genova, the team identified 72 cases of ICPP recorded between January 2016 and March 2020, and 61 cases between March 2020 and June 2021. This equates to a 1.3-fold increase during the COVID-19 pandemic, or four new cases per month.
When analyzing the relationship between pandemic-related lifestyle changes and ICPP incidence, Maghnie and colleagues found that girls who were diagnosed with the condition during the pandemic tended to have higher BMI scores compared to those who did not. There was also a significant reduction in physical activity –  85.5% of the girls diagnosed had stopped all forms of physical activity. ICPP diagnoses in the pandemic were also associated with an average of 2 hours per day spent using electronic devices.
Several other risk factors were also noted by the team: "The role of stress, social isolation, increased conflicts between parents, economic status and the increased use of hand and surface sanitizers represent potentially further interesting hypotheses as to why early puberty is increasing in youth," Maghnie said.
Protecting children from ICPP
The results offer insight into what may be causing ICPP, and what procedures may need to be in place to protect children in the future.

The researchers note that while the data point to an increased BMI score, the use of digital devices and a reduction in physical activity as potential contributing factors for ICPP, further short-term and long-term studies are needed to form any substantial conclusions. Maghnie also said that the consequence of biological adaptation "cannot be entirely ruled out." It must also be noted that, as the study was conducted in Italy, the findings may not be generalizable against wider populations.
Reference: Fava D, Pepino C, Tosto V, et al. Precocious puberty diagnoses spike, COVID-19 pandemic, and body mass index: findings from a 4-year study. J Endocri Soc. 2023. doi: 10.1210/jendso/bvad094

This article is a rework of a press release issued by theEndocrine Society. Material has been edited for length and content.