When Should Patients with GERD Seek a Mental Health Care Professional?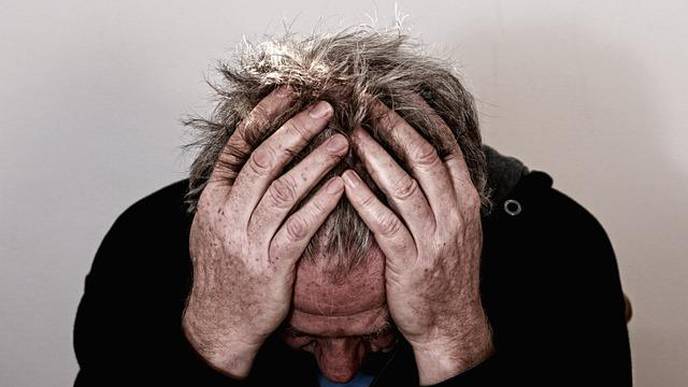 11/23/2022
Photo: Pixabay
Research in the past decade has increasingly revealed an association between disorders of the gastrointestinal [GI] tract, particularly gastroesophageal reflux disease (GERD), and psychiatric disorders.1-7
Most recently, a research team from the Cleveland Clinic found that patients with GERD have an increased likelihood for depression, anxiety, eating disorder, bipolar disorder, and autism. Lead study author, Khaled Alsabbagh Alchirazi, MD, a clinical associate at the Department of Hospital Medicine at Cleveland Clinic and clinical assistant professor of medicine at Cleveland Clinic's Lerner College of Medicine, presented the findings, "Epidemiology and Risk of Psychiatric Disorders Among Patients with Gastroesophageal Reflux Disease" at the American College of Gastroenterology (ACG) 2022 Annual Meeting, held from October 21 to 26, 2022, in Charlotte, North Carolina, and virtually.8
Dr Alsabbagh Alchirazi and team conducted a population-based, national cohort study, obtaining electronic health record data from 26 United States healthcare systems.
Approximately 6,748,850 individuals (9.7%) aged over 18 years had a GERD diagnosis between 1999 and 2022, while the remaining individuals did not.8
Meaningful and effective physician-patient communication is the keystone by providing education to the patients with GERD on the possibility of the gut-brain axis being the origin of these symptoms.
When analyzing patient comorbidities and after adjusting for age, gender, and race, the researchers confirmed that GERD was independently associated with each of the 5 aforementioned psychiatric disorders.8
To gain greater insights into the study findings regarding the link between GERD and psychiatric disorders, we spoke with Dr Alsabbagh Alchirazi.
Per your study data, patients with GERD have a higher prevalence of comorbid psychiatric disorders. While more research is needed, could you describe some factors that may contribute to this association?
Dr Alsabbagh Alchirazi: GERD and psychiatric conditions are major health issues worldwide. The association can be bi-directional. Some factors [contributing] to this association could be the chronic symptoms of GERD, poor quality of life, and [prevalence of] chronic illness among GERD patients that could negatively impact the psychological and function status of the patients.
In your research, the association between GERD and depression is the highest. Could you provide any insights regarding this specific relationship?
Dr Alsabbagh Alchirazi: This interesting association could be due to many factors [that] patients with GERD might experience. For example, acid reflux symptoms can be a cause of sleep disruption, which can increase the risk [for] depression. GERD-related symptoms also can affect work efficiency and add more [to] the impact of GERD…on mental health.
In the study, 60% of the patients with GERD also had hypertension (HTN). How does HTN relate both to GERD and psychiatric disorders?
Dr Alsabbagh Alchirazi: As a chronic illness, patients with HTN in the long-term are at risk [for] developing both GERD and psychiatric illness. GERD and HTN interact through several aspects, including social and behavioral factors.9,10,11 At the same time, HTN is known to be [a] risk factor for psychiatric conditions, especially depression.12 So, GERD, HTN, and psychiatric diseases can co-exist and cause significant negative effect on [a] patient's quality of life. It is worth mentioning that the relationship between these 3 conditions can be a tri-directional relationship.
Given the interconnectedness of the brain and the GI tract, how important is it for gastroenterologists to refer their patients with GERD to a mental health care professional?
Dr Alsabbagh Alchirazi: Gastroenterologists must recognize the gut-brain axis and the variation in its activity among GERD patients. There is increasing recognition over the past decade about the gut-brain interaction and its impact on overall health and well-being. This is an active area of research.
A depression screening is not routinely done during [outpatient gastroenterology] visits, but if a patient raises concerns for mental health, definitely, a mental health evaluation by a trained professional is indicated.
Meaningful and effective physician-patient communication is the keystone by providing education to the patients with GERD on the possibility of the gut-brain axis being the origin of these symptoms. Referral to a mental health care professional can help achieve better outcomes for our patients.
What does this mean for clinical practice? How can gastroenterologists collaborate with mental health care professionals to provide a multidisciplinary approach to treatment?
Dr Alsabbagh Alchirazi: Understanding and validating patients' perspectives on the condition and achieving a shared understanding of the GERD symptoms and possible psychiatric conditions and their treatment will positively help patients' satisfaction, adherence, and health outcomes. This can be better achieved by a patient-centered and multidisciplinary approach between patients, gastroenterologists, and mental health professionals.
At Cleveland Clinic's Digestive Disease & Surgery Institute, we have behavioral medicine specialists who teach coping strategies to patients with chronic illnesses that impact their quality of life.
Conclusion
These research findings emphasize the need for a multidisciplinary approach to treat patients holistically. As Dr Alsabbagh Alchirazi explained, the gut and brain each strongly influence the other, ultimately affecting the overall health and well-being of every individual.