UTSA Researchers Explain Plant's Medicinal Power Against COVID and Glioblastoma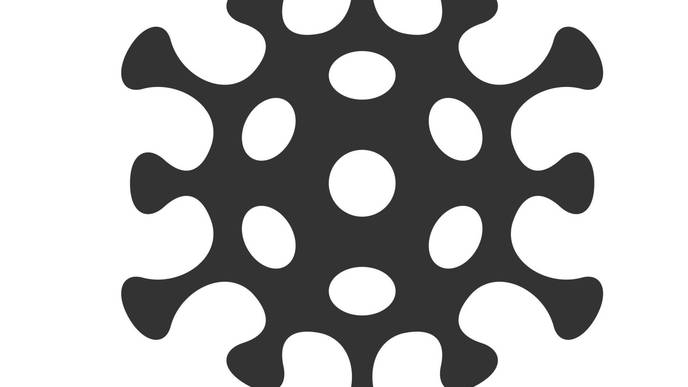 09/15/2023
Sweet Annie has been used in traditional Chinese medicine for over 2,000 years. The plant produces artemisinin, which contains an endoperoxide, used for the treatment of malaria. Its leaf extracts have been used to treat a variety of other diseases, including cancer and COVID-19. Coffee infused with Sweet Annie is the focus of a current cancer-related clinical trial while the plant extract infused in tea has been used in Africa to potentially combat COVID.
Yet, until recently, researchers haven't clearly understood how exactly the plant's compounds work. Sponsel, Yoshimoto and Lin have been the first to demonstrate the mechanism of one of these molecules through their interdisciplinary work in biochemistry, chemistry, and biology.
"We're in the first phases of studying the mechanism of action of Sweet Annie's medicinal compounds to decide how to best deliver them and target therapy," said Lin, an associate professor in the UTSA Department of Integrative Biology and the Department of Neurosciences, Developmental and Regenerative Biology. "We can be more specific. We can lower the concentration to directly target tumors. Right now, we're looking at how to encapsulate the compound into various concentrations that will specifically target areas in need of the treatment."
The research has been a collaborative effort with Mitchel S. Berger, professor and director of the University of California San Francisco (UCSF) Brain Tumor Center, and was recently published in Journal of Natural Products. Berger provided the resources for primary glioblastoma cells from the UCSF Brain Tumor Tissue Bank.
"We used methanol as the solvent to extract the compound, and that's where I got the idea that this must be how it works in biological systems," explained Yoshimoto, a UTSA assistant professor in chemistry.
Kaitlyn Varela, a doctoral student in Yoshimoto's lab, fractionated and characterized the Sweet Annie leaf extracts by using NMR spectroscopy and liquid chromatography-mass spectrometry.
The researchers tested the fractions for cytotoxic activity (how toxic a substance is to cells) against glioblastoma (GBM) cells, a malignant form of brain tumor. Then they purified the fractions to identify and test their individual components against cancer cells one-by-one. Throughout the process, arteannuin B consistently demonstrated cytotoxic activity against GBM cancer cells. They believe it may inhibit the cysteine proteases (protein degrading enzymes) that are overexpressed in cancer cells.