UNM Study: COVID-19 Hits Native American Patients Harder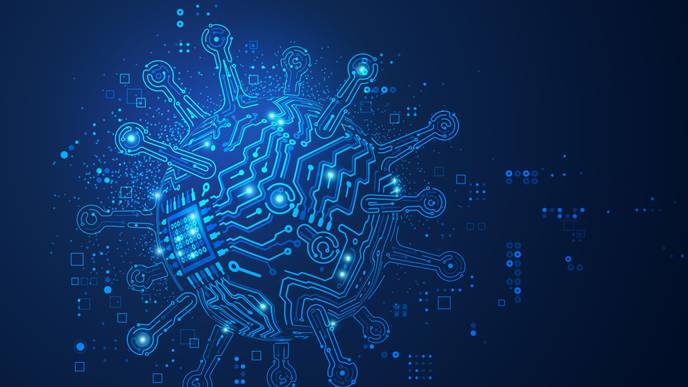 09/05/2023
When the COVID-19 pandemic swept into New Mexico in the spring of 2020, seriously ill patients from all over the state were brought to The University of New Mexico Hospital in Albuquerque, where many wound up in intensive care, breathing with the help of ventilators.
Early on, researchers from the UNM Center for Global Health launched a study of hospitalized patients to gauge the severity of symptoms from the infection, gathering data on 475 patients from April 2020 through December 2021.
In paper published this week in PNAS Nexus, they reported that patients who identified as American Indian/Alaska Native (AI/AN) were sicker and more likely to die in the hospital than Hispanic and non-Hispanic white patients, even though they had fewer pre-existing conditions.
The study was led by Center Director D.J. Perkins, PhD, Professor of Medicine, and Research Associate Professor Ivy Hurwitz, PhD, both of whom donned protective gear to visit the ICU and obtain consent from patients willing to participate in the study.
"There was never an original plan based on race and ethnicity," Perkins said. "We literally didn't know about whether there would be disproportionate levels of hospitalization or severe disease."
Hurwitz added that as they began recruiting patients in the hospital, "We saw a lot of people who were really, really sick in the ICU, and a lot of those people unfortunately were American Indian. It was really sad. They were really suffering disproportionately."
The researchers collected data on patient demographics, infection duration, blood test results, comorbidities (underlying health risks), treatments that the patients received, major clinical events and in-hospital deaths.
In the patient pool, 47% self-identified as Hispanic, 31% were AI/AN and 19% were non-Hispanic white (the remainder, including Black and Asian American, were excluded from analysis for statistical reasons).
The scientists also assessed comorbid conditions known to worsen outcomes for COVID-19. "COPD, sleep apnea, hyperlipidemia, hypothyroidism, and history of past smoking differed among the groups and was lowest in AI/AN patients," they wrote. In fact, non-Hispanic whites scored highest overall in comorbidities.
The American Indian patients were also younger on average, but more likely to need ventilators and have blood results indicating more severe disease. They were also more prone to shock and brain injury from the infection and were hospitalized longer.
A similar pattern of relatively severe disease in Native Americans was seen during the 1918 influenza pandemic, historical tuberculosis outbreaks, and the 2009 H1N1 influenza pandemic, the authors noted.
The explanation for the disproportionate burden of severe disease and death in the AI/AN people likely involves multiple factors, the authors wrote, "and may include social determinants of health, as well as potential immunological responses to the virus, among many other non-medical and medical factors."
An earlier phase of the research prior to emergence of the Delta variant showed that AI/AN patients had significantly higher and protracted SARS-CoV-2 viral loads in their blood.
"In a large group of people, be it pre-Delta or Delta, the strongest predictor of severe disease is virus in the blood and, what travels along with that, because they're intertwined with their co-variants, is being self-identified American Indian," Perkins said.
/Public Release. This material from the originating organization/author(s) might be of the point-in-time nature, and edited for clarity, style and length. Mirage.News does not take institutional positions or sides, and all views, positions, and conclusions expressed herein are solely those of the author(s).View in full
here
.