The Potential Dangers of Ketogenic Diets in Kidney Disease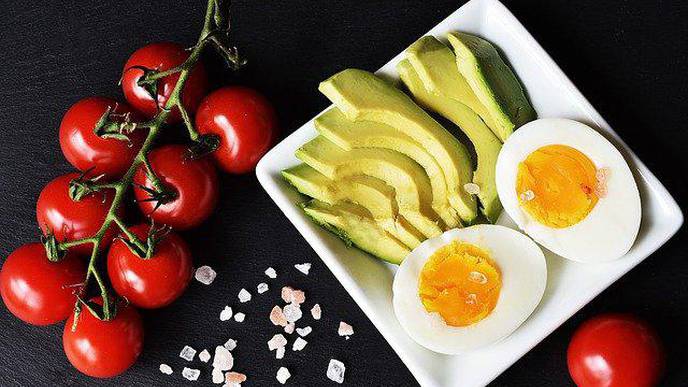 08/23/2021
Photo: Pixabay
Higher-protein ketogenic (keto) diets may hasten kidney failure and cause other medical problems in patients with kidney disease, according to the most comprehensive review yet of these diets.
Keto diets are low in carbohydrates and high in fat, with disagreement over whether the diets are high in protein, according to study coauthor Shivam Joshi, MD, clinical assistant professor of medicine at the NYU Grossman School of Medicine in New York, New York. The average keto diet consists of 1.2-2.0 g/kg/d of protein, Dr. Joshi said, adding that he and his colleagues consider this technically to be a high amount. Supporters of keto diets, however, consider this protein intake to be normal or average, possibly because the typical American diet already consists of 1.2-1.5 g/kg/d of protein, Dr. Joshi said.
The review, which was published in Frontiers in Nutrition, demonstrated that the possible long-term risks of the keto diet include heart disease, cancer, diabetes, kidney stones, Alzheimer's disease, and other diseases.
Keto diets, which can result in ketosis, maybe especially unsafe for women who are pregnant or may become pregnant, with strong data suggesting that low-carb diets are linked to a higher risk of neural tube defects in infants even if mothers take folic acid.
"By definition, keto diets are very high in fat and protein, and that is challenging for long-term renal health," said study co-author Neal Barnard, MD, an adjunct professor of medicine at the George Washington University School of Medicine in Washington, DC, and president of the Physicians Committee for Responsible Medicine.
Strain on Diseased Kidneys
In patients with any reduction in kidney function due to diabetes, hypertension, or infection, high protein intake accelerates loss of kidney function, Dr. Barnard said. "A keto diet can really strain already troubled kidneys," he said.
The review confirmed that high animal fat consumption is associated with increased risks for albuminuria and chronic kidney disease (CKD). "Nephrologists see many patients who are looking for ways to lose weight, and many also have diabetes, hypertension, and atherosclerosis. Evidence shows that ketogenic diets can lead to further harm and should not be recommended," Dr. Barnard said. "A healthful diet of vegetables, fruits, whole grains, and legumes, appropriately planned will lead to healthier long-term weight control, in addition to helping preserve kidney function to the extent possible."
Impact on Metabolic Acidosis
Dr. Joshi said the keto diet has the potential to exacerbate metabolic acidosis. A common treatment for metabolic acidosis is sodium bicarbonate, which can have side effects such as worsening edema and elevated blood pressure. By increasing the potential acid load with a keto diet, patients may worsen their acidosis and thereby require more medication to treat it, Dr. Joshi said.
"Some diets have the potential to exacerbate underlying kidney disease, or the complications of kidney disease, whereas other diets can help ameliorate the progression of kidney disease, the complications of kidney disease, and, in some cases, the causes of kidney disease, like diabetes and hypertension," Dr. Joshi said.
Keto Diets and Type 1 Diabetes
Because keto diets include concentrated fats, meat, poultry, fish, eggs, and cheese, they have been associated with increased diabetes risk. These foods often are high in saturated fat, cholesterol, chemical contaminants, and other potentially inflammatory compounds. When the researchers looked at adults with type 1 diabetes, they found studies suggesting both favorable and unfavorable outcomes. One small study suggested the keto diet could improve blood glucose control in patients with type 1 diabetes, but it triggered more frequent and extreme hypoglycemic episodes.
The investigators concluded that the only well-supported use for keto diets is to reduce seizure frequency in some individuals with drug-resistant epilepsy.
Harold A. Franch, MD, professor of medicine at Emory University School of Medicine in Atlanta, Georgia, said the new study findings are not surprising given the well-known problems with excess protein and high net acid load in the diet. "Studies in 1998 showed Atkins diets, the predecessor of keto diets, worsened kidney stones by increasing urinary calcium and lowering protective citrate. The effect of dietary protein on raising single nephron [glomerular filtration rate], worsening proteinuria, and driving renal progression is ancient history for nephrologists," Dr. Franch said.
Ketosis and PKD
Nephrologist Kam Kalantar-Zadeh, MD, Ph.D., professor of medicine at the University of California Irvine School of Medicine and adjunct professor of epidemiology at the UCLA Fielding School of Public Health in Los Angeles, said some keto diets are more vegetarian predominant, but there is little published research of their effects on kidney health.
In recent years, he pointed out, studies have suggested that ketosis may ameliorate renal cyst growth in patients with polycystic kidney disease (PKD). To date, investigations have shown that some keto diets could lead to rapid regression of renal cystic burden in mouse, rat, and feline models of PKD. "However, some people have said keto diets are like drinking olive oil for lunch. We know ketone levels go up in the body and in your urine, and that is going to be associated with some consequences," Dr. Kalantar-Zadeh said.
[Editor's note: Dr. Kalantar-Zadeh serves as medical director for nephrology for Renal & Urology News.]
References
Crosby L, Davis B, Joshi S, et al. Ketogenic diets and chronic disease: Weighing the benefits against the risks. Front Nutr. Published online July 16, 2021. doi:10.3389/fnut.2021.702802
Torres JA, Kruger SL, Broderick C, et al. Ketosis ameliorates renal cyst growth in polycystic kidney disease. Cell Metab. 2019;30(6):1007-1023.e5. doi:10.1016/j.cmet.2019.09.012