Severe COVID-19 Rare in Infants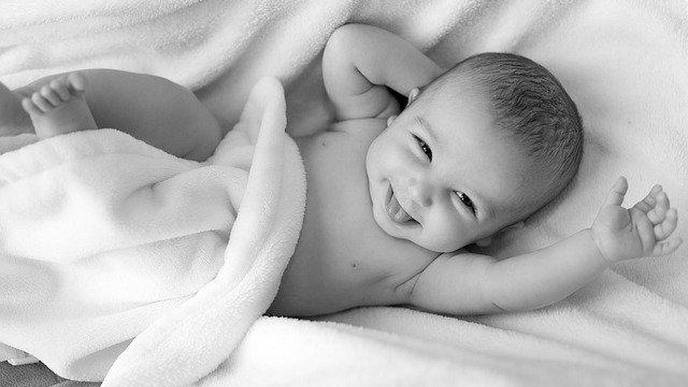 10/05/2022
Photo: Pixabay
COVID-19 can cause severe infection in neonates in rare instances, according to a recent study.
About 3% of COVID-19 cases in the United States have been in pediatric patients aged 0 to 4 years, making rates significantly lower in this population. This has been attributed to inherent protective factors present in young children.
In instances of neonatal COVID-19, symptoms are often mild, with a good overall prognosis. However, newer variants have become highly transmissible, causing cases to rise in neonates.
To study the outcomes of neonatal COVID-19, investigators conducted a cross-sectional study across the United States on the incidence, geographic distribution, severity, features of presentation, and clinical outcomes.
Data was gathered from the Cerner Real-World Database, which contains data from over 120 United States health systems. Neonates aged under 28 days diagnosed with COVID-19 between March 1, 2020, and February 28, 2021, were included in the study.
Outcomes measured included incidence of COVID-19 infection, incidence of severe illness, geographic distribution of infection, and treatment received. Severeness was classified as any case that contained symptoms from 2 of 3 categories. In the first category, symptoms included: fever greater than 37.5 degrees Celsius, apnea, cough, tachypnea, respiratory distress or recession, supplemental oxygen requirement, and vomiting or diarrhea.
In the second category, symptoms included: any of low white blood cell count, low lymphocyte count, and raised C-reactive protein concentration. The third category was measured by abnormal chest x-ray.
Of 1,007,269 encounters, 918 were identified as positive for COVID-19. About 8% of these cases were measured as severe COVID-19. A greater proportion of severe cases were seen in male patients compared to female patients. The median age at admission to hospital was 11 days for regular cases and 15 days for severe cases.
As only 209 patients had mode of delivery recorded, investigators hypothesized that COVID-19 incidence occurred most often in neonates subsequently after delivery. Low birth weight in neonates was more likely to lead to severe COVID-19 than non-severe COVID-19. About 47% of severe cases were comorbidity.
Neonates were often asymptomatic at birth. Tachypnea and fever were the most common initial symptoms, and about 28% of infants with severe infection were observed with pneumonia.
Results indicated low chance of severe COVID-19 and death in neonates, but not 0 chance. Investigators recommended further research on how congenital abnormalities affect COVID-19.