'Peanut Patch' May Help Desensitize Allergic Toddlers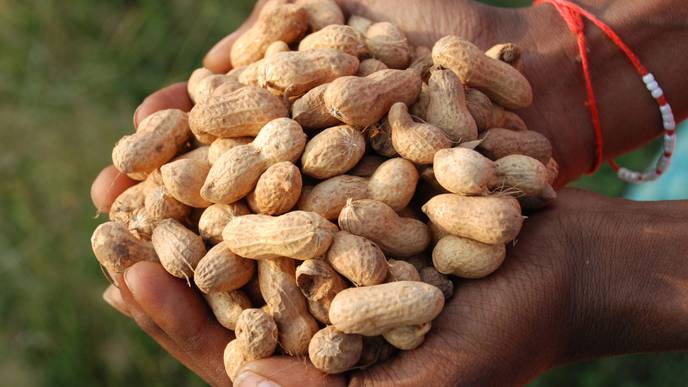 08/22/2023
A newly developed "peanut patch" is a safe and effective way to desensitize toddlers allergic to peanuts, according to findings published in The New England Journal of Medicine.
Peanuts are one of the most common allergens for children and more than 4 million people in the U.S. have a peanut allergy, according to Ann & Robert H. Lurie Children's Hospital of Chicago.
While the patch does not cure peanut allergies, it can desensitize the child's body to peanut protein so allergic reactions due to accidental exposure may be less severe, said Melanie Makhija, MD, associate professor of Pediatrics in the Division of Allergy and Immunology and a co-author of the study.
"We have seen desensitization with allergy shots work for environmental allergies like grass and pollens, but this is too dangerous for food allergy," Makhija said. "Another method of desensitization being developed is the peanut patch. It's a small patch with peanut protein embedded in the center that is put on the skin daily as a way to desensitize or potentially lessen the change of a severe reaction due to accidental exposure to peanut."
Historically, few treatment options were available for children with peanut allergies. While an oral immunotherapy product currently exists for children over four years of age, it is not yet approved for children under four years. It is also not for everyone because of restrictions with exercise after dosing and because of the risk of reactions and side effects including gastrointestinal issues, Makhija said.
"Until 2020 when the FDA approved oral immunotherapy, there were no approved treatments for peanut allergy. We asked patients to avoid peanuts — even potential cross-contamination — gave them epinephrine prescriptions and emergency action plans. Other than that, we didn't have much to offer," Makhija said.
In the study, more than 300 toddlers aged one to three years who have peanut allergies received a peanut patch loaded with 250 micrograms of peanut protein or a placebo once daily for a year.
At the end of one year, the children ate increasing doses of peanut protein until they exhibited signs of an allergic reaction. Just under two-thirds of the children who received the peanut patch could tolerate at least 1,000 milligrams of peanut protein — the equivalent of three to four peanuts — which was significantly more than children who received a placebo, according to the study.
"The goal of epicutaneous immunotherapy isn't to cure the patients of their peanut allergy, but it's a way to protect them in case they have an accidental exposure," Makhija said. "Accidental exposures tend to be small amounts of peanut protein; with desensitization, they are less likely to react if they accidentally eat something that has peanut in it."
Most children who received the patch (both active treatment and placebo) experienced minor side effects, including redness and irritation at the patch site, with anaphylaxis occurring in 7 percent of participants on the active patch. Reactions at the patch site subsided three months into the trial, according to the study.
In the future, Makhija said she hopes to see more treatment options for food allergies.
"The company that makes the peanut patch is continuing to study the peanut patch in older children, and I hope that it will be approved as a treatment soon," Makhija said. "There is considerable ongoing food allergy research and I'm hopeful that there will be more options for our patients in the coming years."
The study was funded by DBV Technologies.