New Research Shows Potential Role for Mangos in Supporting Vascular Health & Antioxidant Activities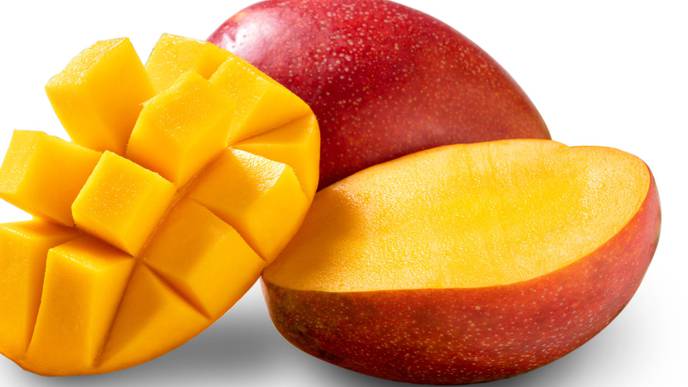 07/27/2023
Boston - July 27, 2023 - Mangos are one of the most popular fruits1 in the world, grown in more than 100 countries2 globally and consumed by an extremely diverse population. Now, two new studies funded by the National Mango Board and presented as posters during the American Society for Nutrition's Annual Conference (Nutrition 2023) show mangos may play a role in risk reductions for vascular issues while helping to improve antioxidant levels among relatively healthy adult men and women who are overweight or obese.
"Mangos contribute a variety of nutrients, phytochemicals and bioactive compounds to the diet—including 50 percent of the daily value (DV) for vitamin C, 15 percent of the DV for folate and 15 percent of the DV for copper, and mangoes are also a predominant source of the bioactive compound mangiferin," says Mee Young Hong, Ph.D., the primary investigator for both studies and professor at the School of Exercise and Nutritional Sciences in the College of Health and Human Services at San Diego State University. "It's likely the unique matrix of vitamins and bioactive compounds synergistically working together that resulted in our findings," says Young Hong.
Both crossover interventions followed the same 27 overweight or obese participants (16 males, 11 females; BMI 31.8 +/- 4.1 kg/m2) that were between the ages of 18-55 for 28 weeks. The participants were separated into two groups and instructed to eat either a 100-calorie snack of mangos (1 cup) or a 100-calorie snack of low-fat cookies for 12 weeks, as part of their normal lifestyle and eating patterns. Following the first 12 weeks, participants took a 4-week washout break then switched groups and consumed the alternate snack for another 12 weeks. During each 12-week period, participants provided fasting blood samples three times: at baseline, week 4 and week 12.
When the mango snack was eaten versus the low-fat cookie snack, following the12-week intervention, findings from the first study show significant health-positive changes to two markers of oxidative stress, reduced vascular cell adhesion molecule-1 (VCAM-1) and increased superoxide dismutase (SOD). Findings from the second study show a significant increase of glutathione peroxidase (GPX), a powerful antioxidant enzyme. Other biomarker and biochemical analyses performed across the two studies, which tested additional vascular, inflammatory, and immune risk factors and mediators, did not yield significant results.
"SOD and VCAM-1 play opposite roles as risk factors for vascular issues," says Young Hong. "While the SOD enzyme reduces risk by breaking down charged oxygen molecules called superoxide radicals,3 which are toxic, the VCAM-1 gene causes cells to stick together along the vascular lining, leading to increased risk for issues.4 To achieve good vascular health, we want to see these two compounds move in opposite directions—SOD up and VCAM-1 down—which is what happened in the study. Additionally, GPX acts by converting hydrogen peroxide to water in the body, thus reducing the harmful oxidative effects of hydrogen peroxide,"5 says Young Hong.
"The totality of findings across both studies continues to add to a growing body of fresh mango research and can help to further advance the scientific understanding of the role mangos can play in helping all Americans achieve their health and wellness goals," says Leonardo Ortega, Director of Research, National Mango Board.
"Vascular diseases include strokes, which are the third leading cause of death in the United States. Helping Americans find food-first solutions for reducing risks, like including more fruits, such as mangos, in the diet, is critical to reverse these trends and improve public health," says Young Hong.
With only 70 calories and over 20 different vitamins and minerals, a 3/4-cup serving of mango is nutrient-dense, making it a superfood. Because mangos are widely consumed in cultures around the world including the United States, research into their health benefits contributes to a better understanding of their place in a healthy diet.
For more information, please visit www.mango.org. Click here for mango photography.
National Mango Board (2023) Mango Facts. Available at: https://www.mango.org/mango-facts/
Mitra, S.K. (2016). Mango production in the world – present situation and future prospect. Acta Hortic. 1111, 287-296 DOI: 10.17660/ActaHortic.2016.1111.41 https://doi.org/10.17660/ActaHortic.2016.1111.41
MedlinePlus, Bethesda (MD): National Library of Medicine (US); [updated 2020 Jun 24]. SOD1 gene. Available at: https://medlineplus.gov/genetics/condition/noonan-syndrome/.
National Library of Medicine (2023) VCAM1 vascular cell adhesion molecule 1 [Homo sapiens (human)]. Available at: https://www.ncbi.nlm.nih.gov/gene/7412#bibliography
Lubos E, Loscalzo J, Handy DE. Glutathione peroxidase-1 in health and disease: from molecular mechanisms to therapeutic opportunities. Antioxid Redox Signal. 2011 Oct 1;15(7):1957-97. doi: 10.1089/ars.2010.3586. Epub 2011 Apr 10. PMID: 21087145; PMCID: PMC3159114.
---
---
Disclaimer: AAAS and EurekAlert! are not responsible for the accuracy of news releases posted to EurekAlert! by contributing institutions or for the use of any information through the EurekAlert system.