Mushroom Consumption May Reduce Risk of Cancer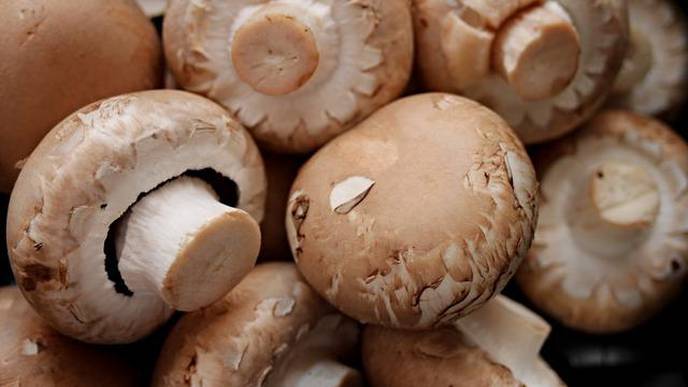 04/28/2021
Mushrooms represent an important component of a healthy diet. They are rich in micronutrients and bioactive compounds, including fiber, polysaccharides, selenium, and vitamins.
They also contain two crucial sulfur antioxidants, ergothioneine and glutathione, which are thought to play significant roles in the prevention of chronic diseases and premature death, and promotion of healthy aging.
Levels of ergothioneine differ by mushroom types: shiitake, oyster, and maitake mushrooms have higher amounts of ergothioneine than white button, crimini, and portabella mushrooms.
"Mushrooms are the highest dietary source of ergothioneine, which is a unique and potent antioxidant and cellular protector," said Djibril Ba, a graduate student in the Department of Public Health Sciences at the Penn State College of Medicine.
"Replenishing antioxidants in the body may help protect against oxidative stress and lower the risk of cancer."
Ba and colleagues conducted a systematic review and meta-analysis to assess the association between mushroom intake and risk of cancer.
They searched MEDLINE, Web of Science, and Cochrane Library for studies on mushroom intake and cancer published from 1 January, 1966, up to 31 October, 2020.
They identified 17 relevant studies involving more than 19,500 cancer patients.
Individuals who ate 18 grams of mushrooms — or about 1/8 to 1/4 cup — daily had a 45% lower risk of cancer compared to those who did not eat mushrooms.
When specific cancers were examined, the researchers noted the strongest associations for breast cancer as individuals who regularly ate mushrooms had a significantly lower risk of breast cancer.
"This could be because most of the studies did not include other forms of cancer," Ba explained.
"Moving forward, this research could be helpful in further exploring the protective effects that mushrooms have and helping to establish healthier diets that prevent cancer."
"Overall, these findings provide important evidence for the protective effects of mushrooms against cancer," said Professor John Richie, a researcher in the Department of Public Health Sciences at the Penn State College of Medicine.
"Future studies are needed to better pinpoint the mechanisms involved and specific cancers that may be impacted."