MSK Research Aims to Better Predict & Prevent Lymphedema After Breast Cancer Surgery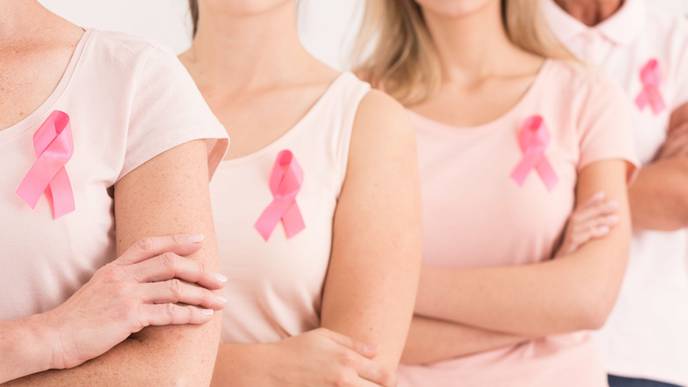 08/01/2023
Doctors and nurses with Memorial Sloan Kettering's Plastic and Reconstructive Surgical Service have developed new, simplified models to better predict and prevent breast cancer-related lymphedema, an uncomfortable side effect that develops in the months following surgery.
Lymphedema is a chronic swelling of the arm that can occur after removal of lymph nodes in the armpit — called axillary lymph node dissection — intended to get rid of cancer cells and reduce the chance of cancer recurring.
In a study of nearly 2,000 patients, new pre- and postoperative prediction models developed at MSK effectively identified patients at higher risk for developing lymphedema, according to findings recently published in JAMA Surgery. Those identified as high-risk could then be candidates for interventions to reduce risk before surgery and for closer follow-up after surgery.
"Our goal was to better predict, before and after surgery, which patients were most likely to develop lymphedema using data that is readily available in a real-world setting," says the study's lead author Danielle Rochlin, MD, a plastic and reconstructive surgeon at MSK. "This could help us identify, for example, people who might benefit most from interventions like immediate lymphatic reconstruction, which is done during breast surgery to help prevent lymphedema from developing."
(Lymphedema can also occur in the legs following removal of lymph nodes in the lower part of the body during surgery for other types of cancer.)
Improving on Current Lymphedema Prediction Models
Overall, about 17% people will develop lymphedema after surgery for breast cancer. The study found that the risk of developing breast cancer-related lymphedema was significantly higher among Black women (22%), however, compared to White women (10%), Asian women (13%), and women of other races (15%). . Once lymphedema develops, there are several types of treatment — ranging from massage, compression, and exercises to surgery.
Existing models to predict lymphedema have failed to take these powerful racial differences into consideration, Dr. Rochlin notes. And they often rely on complex, granular treatment data — such as measurements of lymph flow and number of cycles of chemotherapy — which are more cumbersome to use in a real-world setting, she adds.
"The models we developed use information that is more readily available, and they take the higher risk of lymphedema in Black patients into consideration," Dr. Rochlin says.
For example, the models use a patient's height and weight instead of a more complex body mass index calculation.
This streamlining of the models sacrifices a small degree of precision to make them easier to administer in an everyday clinical setting, the researchers note. Overall, the preoperative model had an accuracy of 73% and the postoperative model had an accuracy of 81%, the study found.
Still, both models "demonstrated high discriminative ability and specificity, reflecting high model sensitivity and a high likelihood that patients with negative predictions did not develop lymphedema," the study authors write.
New Models Could Also Benefit Lower-Risk Lymphedema Patients
The new models could also benefit lower-risk patients, the researchers add.
After surgery, doctors assess lymphedema, in part, by measuring the circumference of a patient's arms.
In the new post-surgery model, self-reported arm swelling was the strongest predictor of lymphedema development, the research team found. So, adoption of the model could save lower-risk patients unnecessary clinic visits if they're not experiencing any swelling, notes senior study author Babek Mehrara, MD, who leads MSK's Plastic and Reconstructive Surgery Service.
"Our understanding of lymphedema and its management has substantially improved over the last few years, and with these models we hope to improve the ability to connect patents with personalized interventions," he says.
MSK is piloting the use of the new models and researchers hope to see them put into wider use nationwide following further testing and validation, Dr. Mehrara adds.