Many Effective Therapies for Acute Migraine Pain But Little Evidence Supports Use of Opioids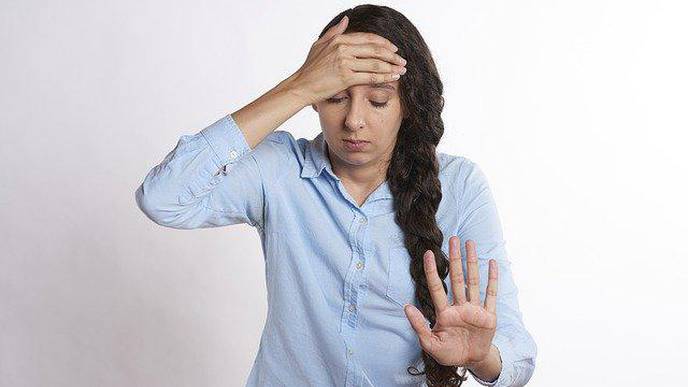 10/01/2021
Photo: Pixabay
A systematic review and meta-analysis found limited evidence that opioid medications effectively relieve acute migraine pain. These results were published in JAMA.
Researchers at the Mayo Clinic searched publication databases through February 2021 for studies of medication used to relieve acute migraine pain. A total of 115 randomized clinical trials comprising 28,803 patients and 15 systematic reviews were included.
Compared with placebo, both triptans and nonsteroidal anti-inflammatory drugs (NSAIDs) were associated with increased pain relief at 2 hours and 1 day (relative risk [RR] range, triptans: 1.66-3.85; NSAIDs: 1.47-2.36) but were associated with increased risk for mild adverse events.
The combinatorial therapy of sumatriptan and naproxen was associated with improved function at 2 hours, sustained pain freedom, and pain relief at 1 day (RR range, 2.16-3.65).
Rimegepant and ubrogepant were found to improve pain freedom and relief at 2 hours, sustained through 1 day (RR range, rimegepant: 1.36-2.24; ubrogepant: 1.17-1.89). Ubrogepant was associated with more adverse events of the ear, nose, and throat.
Lasmiditan at 2 hours was associated with improvement of pain freedom and pain relief that was sustained through 1 day and 1 week (RR range, 1.42-2.10). Adverse events of the gastrointestinal tract, neurologic events, and serious events were reported.
Antiemetic drugs were found to relieve pain at 2 hours (RR range, 0.82-7.25) and increase the risk for adverse events. These findings were based on low or insufficient evidence and require confirmation.
For opioids, there was also a high risk for bias identified in the underlying studies. Most of the opioid drugs were associated with pain freedom and relief at 2 hours, 1 day, and 1 week (RR range, 1.43-2.42). Intravenous tramadol alone was not associated with pain improvement at 2 hours compared with placebo. The risk for adverse events was significantly increased with butorphanol therapy (rate ratio, 6.08).
This study was limited by the lack of head-to-head trials of many pain relief modalities. Additional studies are needed.
The study authors, in this extensive systematic review and meta-analysis, did not identify robust evidence to support the use of opioid medications for the relief of pain from migraines. These studies best supported the use of triptans, NSAIDs, acetaminophen, dihydroergotamine, calcitonin gene-related peptide antagonists, and lasmiditan for the treatment of pain associated with migraine.