Louisiana Obesity Society Holds Inaugural Conference in New Orleans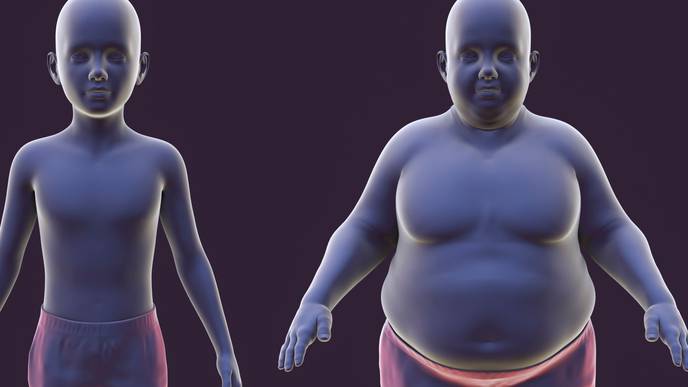 08/16/2023
BATON ROUGE  – The Louisiana Obesity Society hosted its inaugural conference, in conjunction with the Louisiana Chapter of American Society of Metabolic and Bariatric Surgery, on Aug. 12 in New Orleans. Physicians, psychologists, advanced practice providers, dietitians, and others committed to treating and preventing obesity in Louisiana came together to formally launch the Louisiana Obesity Society and participate in the conference.
"Too many people in Louisiana are suffering from severe health consequences of obesity and do not have access to health providers with expertise in obesity treatment," said Dr. Phil Schauer, director of the Metamor Institute and professor of metabolic surgery at the Pennington Biomedical Research Center. "The Louisiana Obesity Society was created to fill that gap."
The Louisiana Obesity Society will support providers treating obesity through education and networking. The society will advocate for health insurance coverage for evidenced-based, comprehensive obesity care. Dr. Schauer serves as the society's president; Dr. Catherine Hudson of the LSU Health Sciences Center serves as secretary; and Dr. Katie Queen, pediatrician at Our Lady of the Angels Hospital, serves as the society's treasurer.         
"There are a number of resources and a lot of talented individuals working to combat obesity in our state," said Dr. John Kirwan, executive director of Pennington Biomedical. "Having an organization like the Louisiana Obesity Society that's able to bring all those people together will strengthen the fight against one of our state's most prevalent diseases."
The conference included a variety of speakers from Louisiana and beyond, along with roundtable discussions and exhibitors. Louisiana Lt. Gov. Billy Nungesser provided the government perspective on access to obesity treatment in Louisiana.
"Thank you for what you do. It is saving lives, and I really want to be an advocate to help in any way I can," said Nungesser, who also participated in a roundtable discussion.
Other speakers included Dr. Queen, who spoke on medical treatment for obesity; Dr. Michael Cook, who spoke on surgical treatment for obesity; Dr. Jaime Almandoz, who spoke on combining anti-obesity medication with metabolic surgery; and Dr. Catherine Hudson, who spoke on medical and surgical complications of bariatric surgery.
Joe Nadglowski, president/CEO of the Obesity Action Coalition, delivered a presentation on obesity stigma and bias, where he provided a number of tips and advice for working with people living with obesity.
"Challenge those around you and recognize that obesity is really complicated," said Nadglowski, who added that we should eliminate the word "obese" from our vocabulary and instead use a "person living with obesity" in its place.
Panel discussions and breakout sessions focused on a variety of topics, including redo surgery for weight loss, preoperative clearance and evaluation, and a focus on case studies in prescribing anti-obesity medications.
Those interested in membership and attending the conference can sign up for both at www.louisianaobesitysociety.org. Annual dues are $100 for physicians and $50 for non-physicians.
About the Pennington Biomedical Research Center
The Pennington Biomedical Research Center is at the forefront of medical discovery as it relates to understanding the triggers of obesity, diabetes, cardiovascular disease, cancer and dementia. The Center architected the national "Obecity, USA" awareness and advocacy campaign to help solve the obesity epidemic by 2040. The Center conducts basic, clinical, and population research, and is affiliated with LSU.
The research enterprise at Pennington Biomedical includes over 480 employees within a network of 40 clinics and research laboratories, and 13 highly specialized core service facilities. Its scientists and physician/scientists are supported by research trainees, lab technicians, nurses, dietitians, and other support personnel. Pennington Biomedical a state-of-the-art research facility on a 222-acre campus in Baton Rouge.
For more information, see www.pbrc.edu.
---
---
Disclaimer: AAAS and EurekAlert! are not responsible for the accuracy of news releases posted to EurekAlert! by contributing institutions or for the use of any information through the EurekAlert system.