Long-Term Alcohol Consumption Linked to Faster Biological Aging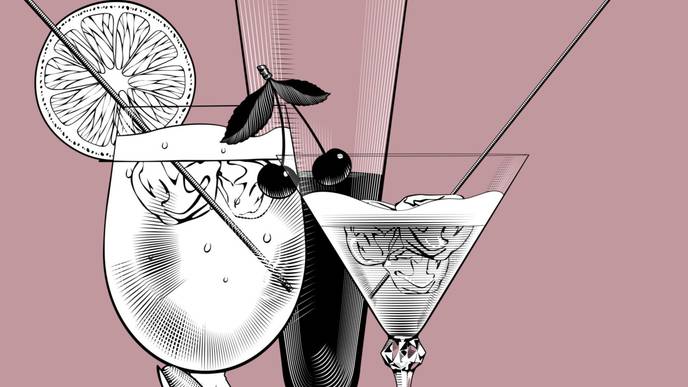 11/17/2023
Register for free to listen to this article
Thank you. Listen to this article using the player above. ✖
Want to listen to this article for FREE?
Complete the form below to unlock access to ALL audio articles.
A new research paper was published inAging (listed by MEDLINE/PubMed as "Aging (Albany NY)" and "Aging-US" by Web of Science) Volume 15, Issue 20, entitled, "Alcohol consumption and epigenetic age acceleration across human adulthood."
The alcohol-associated biological aging remains to be studied across adulthood. In their new study, researchers Mengyao Wang, Yi Li, Meng Lai, Drew R. Nannini, Lifang Hou, Roby Joehanes, Tianxiao Huan, Daniel Levy, Jiantao Ma, and Chunyu Liu from Boston University School of Public Health, Northwestern University Feinberg School of Medicine, National Institutes of Health, Framingham Heart Study, and Tufts University conducted linear regression analyses to investigate the associations between alcohol consumption and two DNA methylation-based biological age acceleration metrics in 3823 Framingham Heart Study participants (24–92 years and 53.8% women) adjusting for covariates.
"We also investigated whether the two epigenetic aging metrics mediated the association of alcohol consumption with hypertension."
Want more breaking news?
Subscribe to Technology Networks' daily newsletter, delivering breaking science news straight to your inbox every day.
Subscribe for FREE
They found that higher long-term average alcohol consumption was significantly associated with biological age acceleration assessed by GrimAge acceleration (GAA) and PhenoAge acceleration (PAA) in middle-aged (45–64 years, n = 1866) and older (65–92 years, n = 1267) participants while not in young participants (24–44 years, n = 690). For example, one additional standard drink of alcohol (~14 grams of ethanol per day) was associated with a 0.71 ± 0.15-year (p = 2.1e-6) and 0.60 ± 0.18-year (p = 7.5e-4) increase in PAA in middle-aged and older participants, respectively, but the association was not significant in young participants (p = 0.23). One additional standard serving of liquor (~14 grams of ethanol) was associated with a greater increase in GAA (0.82-year, p = 4.8e-4) and PAA (1.45-year, p = 7.4e-5) than beer (GAA: 0.45-year, p = 5.2e-4; PAA: 0.48-year, p = 0.02) and wine (GAA: 0.51-year, p = 0.02; PAA: 0.91-year, p = 0.008) in middle-aged participant group.
Continue reading below...
"We observed that up to 28% of the association between alcohol consumption and hypertension was mediated by GAA or PAA in the pooled sample. Our findings suggest that alcohol consumption is associated with greater biological aging quantified by epigenetic aging metrics, which may mediate the association of alcohol consumption with quantitative traits, such as hypertension."
Reference: Wang M, Li Y, Lai M, et al. Alcohol consumption and epigenetic age acceleration across human adulthood. Aging. 2023;15(20):10938-10971. doi: 10.18632/aging.205153
This article has been republished from the following materials. Note: material may have been edited for length and content. For further information, please contact the cited source.