Investigators Call for Research on Pediatric Skin of Color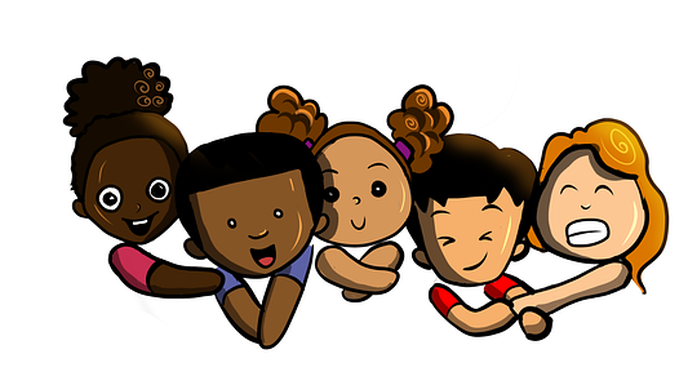 08/25/2021
Photo: Pixabay
Investigators led by Nanette B. Silverberg, MD, Icahn School of Medicine at Mt. Sinai, New York, called for an increased focus on pediatric skin of color, which included improved diagnosis, treatment, and the ability to educate patients and families on the nature of their conditions.
Regarding dermatology education, very little research exists about pediatric skin of color. No resources or papers have addressed the absence of established educational resources, though the disparity in representation of skin types in dermatology educational resources has been documented and continues to be an important topic in dermatologic discussion.
The Pediatric Dermatology Research Alliance Special Interest Group in Pediatric Skin of Color (PSOCG) was formed in June 2020.
The group was formed to raise awareness on the deficiency in educational resources regarding pediatric skin of color and address needed areas of improvement.
A consensus-based process was undertaken by members of the group intended for medical students rotating in dermatology and dermatology residents, with topics that included background scientific topics, selected diagnoses in infantile, pediatric, and adolescent dermatology, and academic reference resources.
The Study
First, an electronic survey was distributed to members of PSOCG to assert expert opinion on topics in basic pediatric dermatology education. The goal was to create a curriculum for lecture-based education.
The lecture would be divided into 4 sections including Basic Science, Infantile Dermatologic Conditions, Pediatric Dermatologic Conditions, and Adolescent Dermatologic Conditions.
Silverberg and colleagues had also established learning objectives, the 4 of which were to develop a basic understanding of the molecular and genetic basis of the development of skin conditions in children of color, improve recognition and diagnosis of cutaneous disorders in children of color, be able to develop a therapeutic plan for skin diseases in children of color, including therapeutics, appropriate diagnostics, and referrals, where warranted, and be able to develop a plan of education for PSOC patients and parents.
Greater frequency in children of color, nuances in presentation of the condition in children of color, importance of early diagnosis for best outcome, need for additional testing, and increased risk of disfigurement in children of color were all conditions that were ranked by respondents on a 1-5 scale (1 being most important, 5 being least important).
The Results
Of the 11 available group members involved in the study, all of them participated in the first round and the video conference, while 8 completed the final survey.
All participants responded that they provided appropriate educational lectures to medical students (100%), dermatology residents (100%), pediatric residents (63%), and pediatric dermatology fellows (27%). Unanimous acceptance of all proposed topics was achieved in the first round of survey.
However, when surveyed, only 14.3%-14.6% of chief residents and program directors reported someone they perceived to be an expert in skin of color in their program.
Additionally, only 52.4% of chief residents and 65.9% of program directors reported specific education in skin of color. The investigators also found that specific mention of pediatric skin of color education was lacking.
Despite their confidence in the educational lectures they offered, the study noted that the actual information accessible to medical professionals regarding skin color was below the appropriate standard. The investigators pushed for increased literature, research, and focus on the subject.
"We propose that creating topics for PSOC education will spur widespread usage of such a curriculum in dermatology education," the team wrote. "Investing in educational content is the basis for health care disparity reduction in the future."