Intracystic Glucose: A Simple Way to Evaluate Pancreatic Cysts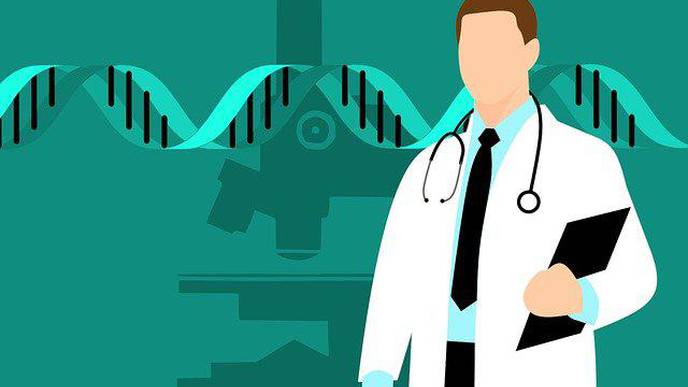 10/14/2021
Photo: Pixabay
To differentiate mucinous from nonmucinous pancreatic cysts, try a simple intracystic glucose test.
Compared with the recommended use of carcinoembryonic antigen, the glucose measurement was more accurate, researchers reported at the 2021 virtual Digestive Disease Week (abstract 336).
Pancreatic cystic lesions (PCLs) often are diagnosed incidentally, but differentiating mucinous PCLs, which have malignant potential, from nonmucinous PCLs can be a diagnostic challenge, said Sagarika Satyavada, MD, of University Hospitals of Cleveland.
Current guidelines recommend the use of cyst fluid carcinoembryonic antigen (CEA) for this purpose, although its sensitivity and specificity can vary widely. Through-the-needle biopsy and DNA mutational analysis have yielded favorable results, but clinical applicability is limited by cost and inaccessibility, according to Dr. Satyavada, who helped conduct the latest study.
A simpler approach—analysis of intracystic glucose—has "shown promise," she said, "but data have been limited to frozen specimens and cohorts of patients without histologic diagnoses."
Multicenter Study with Multiple Methods
The multicenter study, led by Zachary Smith, DO, of the Medical College of Wisconsin, in Milwaukee, aimed to define the diagnostic accuracy of glucose and CEA using fresh fluid obtained from cysts with confirmatory histologic diagnoses. The 93 patients in the study had a confirmed PCL diagnosis and had undergone both CEA and glucose analysis from fresh PCL fluid obtained by endoscopic ultrasound fine needle aspiration of the cyst wall, through-the-needle forceps biopsy, or surgical resection. Investigators constructed receiver operator curves (ROCs) to calculate the accuracy of these two approaches.
More than half of the patients (64%) had a single PCL, mostly in the head, body or tail of the pancreas; the median length was 34 mm. Nonmucinous PCLs were found in 36% of the patients.
Intracystic glucose proved superior in differentiating mucinous from nonmucinous cysts, with an area under the ROC (AUROC) of 0.96 for diagnosing mucinous cysts, according to the researchers. A glucose value of 39 mg/dL or less yielded a sensitivity of 95% and specificity of 82%, while a value of 25 mg/dL or less had a sensitivity of 88% and specificity of 91% for mucinous PCLs, Dr. Satyavada reported.
Intracystic CEA concentration, on the other hand, had an AUROC of 0.81 for diagnosing mucinous PCLs. A CEA level greater than 199 ng/mL had a sensitivity of 61% and specificity of 88%.
"The diagnostic advantage of intracystic glucose is further augmented by its low cost and ease of implementation, and we think it should be part of the standard of care for PCL fluid analyses," Dr. Satyavada said.
"This is one more study in a series of studies demonstrating the utility of simple and readily available glucose levels for cyst characterization," said Bret Petersen, MD, a professor of medicine at Mayo Clinic in Rochester, Minn., and a specialist in pancreatobiliary disease.
"While recent trends have sought greater accuracy with such things as next-generation sequencing, this simple test is looking more and more attractive," Dr. Petersen said. "I suspect larger series from multiple centers are in order, but in the meantime, many of us may want to incorporate this into our local algorithm during cyst sampling."
Vanessa M. Shami, MD, a professor of medicine and the director of endosonography at the University of Virginia Health System, in Charlottesville, agreed on the value of the findings, which she included in her "Best of DDW" presentation.
"PCLs are common and it can be extremely challenging to differentiate mucinous from nonmucinous cysts," Dr. Shami said. "We know that CEA level of 192 is imperfect, and our accuracy could definitely be better. This study really changes my practice, because checking glucose in pancreatic fluid is inexpensive and easy to do."