Gut Microbes Can Leave the Intestine to Battle Cancerous Tumors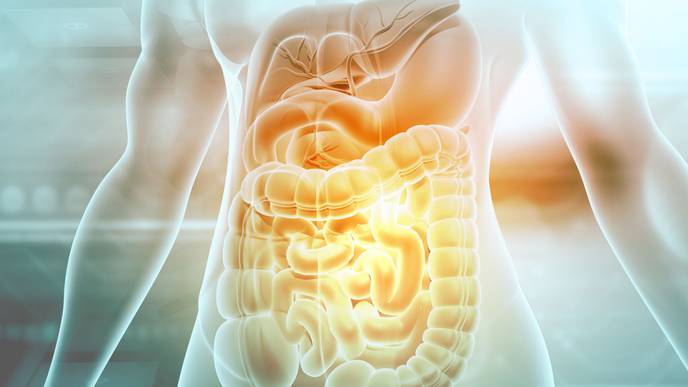 03/22/2023
Studies have shown that gut bacteria can impact the effectiveness of cancer treatments, but reports have not agreed on which bacteria provide the most benefit or what the ideal composition of the human microbiome is when applying immunotherapy. Now researchers have found that healthy bacteria can move out of the intestine and migrate through the body to reach the lymph nodes or cancerous tumors that lurk in the body, then boost the efficacy of immunotherapy. This work can help explain why antibiotics can interfere with the efficacy of cancer immunotherapies, and may help researchers develop new cancer treatments. The findings have been reported in Science Immunology.
"Scientists have been stumped as to how bacteria inside your gut can have an impact on a cancer in your lungs, breasts, or skin," said Andrew Y. Koh, M.D., Associate Professor at UT Southwestern Medical Center. "Now we understand that mechanism much better and, in the future, hope to use this knowledge to better fight cancer."
In this study, the researchers used a mouse model of melanoma to learn more about how immune checkpoint inhibitors like pembrolizumab (Keytruda) and ipilimumab (Yervoy) are related to the movement of gut microbes. Immune checkpoint inhibitors are drugs that encourage the immune system to fight cancer by taking the brakes off of the immune system. This showed that immune checkpoint inhibitors cause inflammation in the digestive system, which alters lymph nodes that are located in the gut.
Bacteria are able to exit the intestines because of these circumstances, and the gut microbes can then move to other lymph nodes that are close to tumors, and directly to the tumor. Once there, the bacteria trigger immune cells that can destroy the tumors.
Koh suggested that the gut microbes and the immune cells they trigger are both promoting the activity of the immune system at once.
VIDEO
This study indicated that antibiotics, which can seriously disrupt the gut microbiome, can disrupt immune checkpoint inhibitors because when they're used, gut bacteria no longer play a cooperative role in triggering the immune system. It can also provide one explanation for why scientists have identified many different types of bacteria that can help these treatments work better.
"As long as a subset of beneficial bacteria can translocate from the gut to the lymph node or tumor, it may not matter exactly which bacteria it is," said Koh.
This research team is interesting in creating methods to improve the efficacy of immune checkpoint inhibitors with bacteria.