Flaxseed Could Help Improve Inflammation & Oxidative Stress in Diabetes & CKD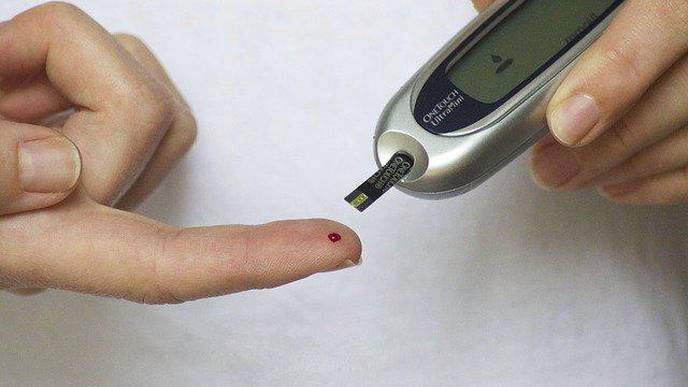 10/25/2021
Photo: Pixabay
Diabetes mellitus and chronic kidney disease (CKD) are common conditions that cause a range of morbidities, such as stroke, heart attacks, and heart disease. Diabetes, in particular, is the 7th leading cause of death in the U.S., though that estimate may be off due to underreporting. CKD affects an estimated 15% of people in the U.S.
These diseases are caused by a number of things, such as lifestyle habits (obesity, living a sedentary lifestyle, etc.), though there is emerging research examining the role that inflammation and oxidative stress, for example, play in the pathophysiology of these diseases.
In an attempt to understand how these conditions affect the body and find ways to overcome these pathophysiologies, researchers at the Sultan Qaboos University in Oman recently examined the role flaxseed might play in addressing inflammatory and oxidative stress in conditions like diabetes and CKD. The study was published in PLOS ONE.
Flaxseed, a crop that's been grown since the dawn of human civilization, was chosen as an experimental focus by researchers because of its phenolic compounds—phenolic acids, flavonoids and lignans—which are known to have anti-filammatory and anti-oxidative properties. Flavonoids, especially, are known to be beneficial for cardiovascular health.
Researchers conducted a study in rat populations to better evaluate the anti-inflammatory and antioxidative properties of flaxseed. Specifically, different groups of rats were experimentally induced with diabetes, CKD, or both (all induced by adenine or streptozotocin [STZ]) with a control group. Each group of rats were given diets with either no flaxseed or flaxseed.
Overall, researchers noted that rats with induced diabetes or CKD experienced symptoms such as increased kidney and liver weight and food and water intake. Flaxseed, when given to the rats, ameliorated many of these symptoms. However, researchers noted that flaxseed did not have any meaningful effect on the control group (e.g., flaxseed had no effect on kidney or liver weight).