Extended Shift Staffing in Endoscopy Units Linked to Fatigue, Work–Life Imbalance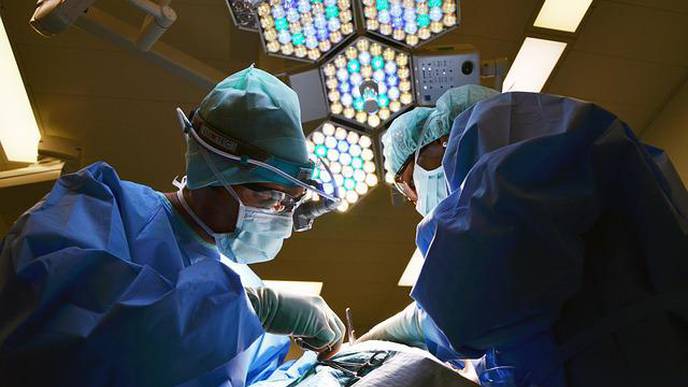 07/28/2022
Photo: Pixabay
Extended shift staffing models have become common in hospital-based endoscopy centers, especially in facilities that are not open 24 hours a day. But what does that mean for endoscopy staff in terms of fatigue and work–life balance?
According to results of a new survey presented at the annual meeting of the Society of Gastroenterology Nurses and Associates last year, lack of recovery between shifts and chronic fatigue are harming staff. "It is important that staff be aware of the need for rest between shifts," wrote the researchers, led by Heather Thompson, MSN, FNP-BC, RN-BC, at Memorial Sloan Kettering Cancer Center, in New York City. "Staff educators could provide ongoing education related to the responsibility staff bear for ensuring they are adequately rested so that they can provide quality care to patients."
Quantifying Effects On Work–Life Balance
Past research found connections between extended shift staffing models, fatigue, and other negative effects. "Among staff working traditional units with 24/7 staff coverage, the extended shift staffing models have been reported to present adverse effects related to fatigue," the researchers noted. "These effects include worker injury, errors, decreased health and well-being, and decreased critical thinking."
Seeking to better understand the relationships among fatigue, intershift recovery and the quality of work–life balance (QWLB) in staff working in units open fewer than 24 hours a day, the investigators conducted a survey of registered nurses and surgical technologists employed in non–24-hour units with extended day shifts (10 and 12 hours).
A total of 84 staff members completed the survey (abstract R07), which included a demographic questionnaire; the Walton Quality of Work Life survey, a questionnaire that has long been used to measure work–life balances and imbalances, as well as other aspects of a person's life; and the Occupational Fatigue Exhaustion/Recovery (OFER) scale, which measures the differences between acute fatigue, chronic fatigue and intershift recovery related to a person's work.
The Walton survey asks participants to rate their work–life satisfaction in eight dimensions, including salary and compensation, working conditions, opportunities at work, social integration, and the space that work occupies in their life, on a 5-point scale ranging from very dissatisfied (1) to very satisfied (5). The OFER scale has 15 items on a 7-point scale, with responses ranging from strongly disagree (0) to strongly agree (6), and statements such as "I use a lot of my spare time recovering from work," "I have plenty of reserve energy when I need it," and "I don't get enough time between work shifts to recover my energy fully."
Evidence of Impaired Quality of Life
The researchers found chronic fatigue, acute fatigue and intershift recovery were significantly correlated with quality of work life in various behavioral and social areas, including social integration (e.g., relationships with colleagues, discrimination in the workplace, value of individual ideas and colleagues' commitment to work); constitutionalism (e.g., fairness and equity in the workplace, respect for rules, respect for individuality, and ability to give opinions); and QWLB total life space (i.e., work's influence on family life and leisure, and a work/rest schedule).
Chronic fatigue, acute fatigue and intershift recovery, as measured by OFER, were most strongly correlated with the QWLB total life space section of the Walton survey (P<0.001 for all). Of the OFER scales, chronic fatigue had the strongest correlations with the three QWLB scales (P<0.001 for all).
"Findings from this study clarified the knowledge that nurses who work extended shifts in procedure units are at risk for a reduced QWLB related to chronic fatigue and poor intershift recovery. Staff working in units operating less than 24 hours demonstrated that personal QWLB is directly influenced by chronic fatigue and a lack of recovery between shifts," the researchers noted. "This quantitative data can provide evidence for managers and schedulers that adequate rest between shifts should be a priority when scheduling staff and that staff fatigue should be a factor in unit coverage."
Staggering Staff Could Help
The issue of extended shifts, fatigue and recovery has become even more of a challenge in hospital endoscopy centers recently, as COVID-19 has contributed to staffing shortages, said Harish K. Gagneja, MD, FACG, AGAF, FASGE, a gastroenterologist with Austin Gastroenterology, in Texas. "We have tried to overcome this in our medical center by implementing staggered shifts," said Dr. Gagneja, who was not involved with the study.
"For example, if you have 10 nurses in your endoscopy unit, you start with six on shift early in the morning, then start two more two hours later, and two more two hours after that," Dr. Gagneja explained. "Then the early-morning nurses leave first, when you have fewer procedures left. Then you have two more nurses leave two hours later, leaving the two who started latest to stay to the end of the shift, which should be adequate to do any add-on cases that may present."
Although extended shifts are used more in the hospital-based endoscopy setting, where emergency cases are more likely to present, fatigue and inadequate recovery are significant challenges in the ambulatory surgery center setting as well. "We have to be diligent about scheduling appropriately, not overscheduling, and giving breaks," said Rob Puglisi, who oversees operations at 60 gastroenterology surgery centers in 15 states as the vice president of operations at PE GI Solutions, in Wayne, Pa. "We also encourage our staff to speak up when they need a break—no harm, no foul. Everybody has to be on guard and look out for each other."