Education Levels & Child Age Shaped Caregivers' Concerns Amid COVID-19 Pandemic, NIH Study Suggests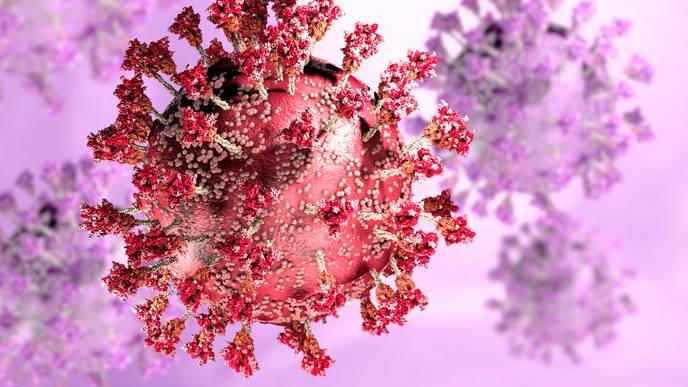 08/24/2023
DURHAM, N.C., Aug. 23, 2023 /PRNewswire/ -- A caregiver's education level and their child's age played large roles in determining their primary sources of stress during the COVID-19 pandemic, researchers found in a recent study by NIH's Environmental influences on Child Health Outcomes (ECHO) Program.
Caregivers who had less than a high school education were less likely to work remotely and were more worried about finances, childcare, and access to necessities like food. Caregivers with a master's degree or higher reported greater concern about social distancing and impacts on their work.
"Understanding these experiences can help uncover social differences that could worsen conditions for some populations during future public health crises," said Kaja Z. LeWinn, ScD, of the University of California, San Francisco.
The study analyzed data from 14,646 ECHO children and 13,644 ECHO caregivers between April 2020 and March 2022 during the height of the pandemic. 
Caregivers completed ECHO's COVID 19 surveys about their children's and their own experiences during the pandemic. Researchers measured how the pandemic affected caregivers based on three demographic characteristics—caregiver education, their child's age, and whether they lived in urban or rural settings. Researchers documented different pandemic-related outcomes for children and caregivers and compared these outcomes across demographic groups. Researchers observed few differences in the experiences of urban and rural residents.
Future research may investigate the long-term effects these pandemic challenges may have on children in the ECHO Program over time.
Dr. LeWinn and Lisa Jacobson, ScD, of Johns Hopkins University led this collaborative research published in JAMA Network Open.
About ECHO: Launched in 2016, the Environmental influences on Child Health Outcomes (ECHO) Program is a research program in the Office of the Director at the NIH with the mission to enhance the health of children for generations to come. ECHO investigators study the effects of a broad range of early environmental influences on child health and development. For more information, visit echochildren.org.
About the NIH: NIH, the nation's medical research agency, includes 27 Institutes and Centers and is a component of the U.S. Department of Health and Human Services. NIH is the primary federal agency conducting and supporting basic, clinical, and translational medical research, and is investigating the causes, treatments, and cures for both common and rare diseases. For more information, visit www.nih.gov.
View original content:
https://www.prnewswire.com/news-releases/education-levels-and-child-age-shaped-caregivers-concerns-amid-covid-19-pandemic-nih-study-suggests-301908441.html
SOURCE NIH Environmental influences on Child Health Outcomes (ECHO) Program