COVID-19 Leaves Behind Gastric Troubles Months Later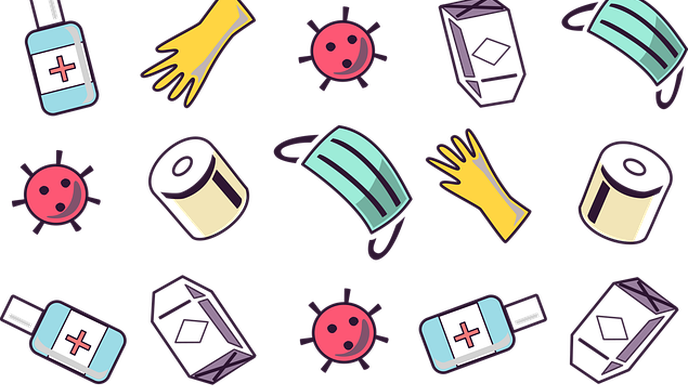 10/25/2021
Photo: Pixabay
If you have had COVID-19 in the first or second wave and even after several months you face one or the other stomach-related issue, chances are that the impact of COVID-19 is still messing up with your gastroenterology system.
Doctors continue to see patients with COVID-19 history who have inflamed liver and gut, upset stomach, or abdominal pain. Many of these patients are being diagnosed with post-infection irritable bowel syndrome.
"All viral diseases have a tendency to leave behind gastrointestinal issues like rotavirus, dengue, etc. A similar pattern is seen in patients of novel coronavirus," said Dr. Anil Gangwar of SGPGI's gastroenterology department.
"Many of these patients showed a pattern of over-consumption of herbal and Ayurvedic drinks like kadhas which caused inflammation of their liver and gut," he added.
COVID-19 patients with no history of gastrointestinal (GI) issues are now visiting hospitals with trouble in their gut, loose motions, stomach fullness, abdominal pain, and allied symptoms.
Head of the gastroenterology department at King George's Medical University Dr. Sumit Rungta said, "Initially, majority COVID patients in ICU had accompanying GI problems. We are still getting patients with persistent GI troubles even after months of having contracted COVID."
"We have not correlated if these GI troubles are a new development or related to COVID-19. It could be because of the virus or because the new normal has become more of a sedentary lifestyle. Patients without any history of GI but who had had COVID are also turning up at the OPD," he added.