Children's Hospital Colorado, University of Colorado School of Medicine & University of Colorado Anschutz Medical Campus Announce New Position of Chief Scientific Officer, Child Health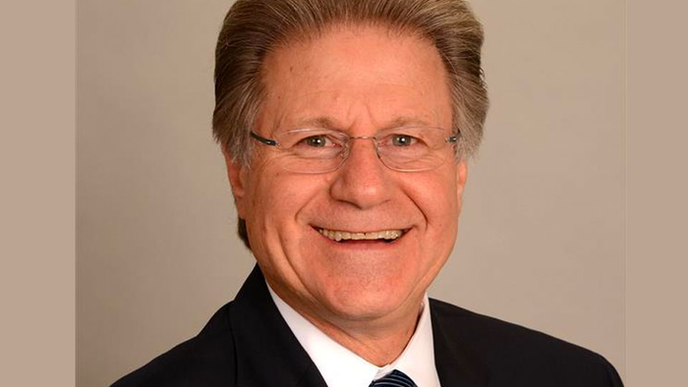 02/09/2022
Photo: Children's Hospital Colorado
Children's Hospital Colorado (Children's Colorado), the University of Colorado School of Medicine (CU School of Medicine), and the University of Colorado Anschutz Medical Campus (CU Anschutz Campus) are announcing that Ronald J. Sokol, MD will become the inaugural Chief Scientific Officer, Child Health, effective May 1, 2022. As an experienced research leader and expert in pediatric liver disease and transplantation, Dr. Sokol will help formalize a joint research enterprise across the CU Anschutz Campus to promote discovery and increase understanding of childhood diseases, while also advancing clinical care to improve health across the entire lifespan.
"After conducting an extensive search among experts from different areas throughout the scientific research continuum, Dr. Sokol's leadership, track record of success and collaborative nature rose to the top," said Jena Hausmann, president and CEO of Children's Colorado. "He truly exemplifies our shared vision for our future, which is to leverage our campus partnership and commitment to child health research to profoundly transform the lives of children and the populations we serve."
"I am truly honored and humbled to be assuming the role of Chief Scientific Officer, Child Health," said Dr. Sokol. "We now have the research tools and technologies to better understand the biological causes of diseases that affect children, laying the foundation for development and implementation of new innovative therapies and prevention strategies to improve the health of our children. We will harness our strong transdisciplinary community of child health investigators to build new scientific programs that address both common and rare childhood diseases. We also know that many adult diseases have their precursors before birth or in the first few years of life. The challenge is, how can we predict and how can we intervene early in pregnancy or childhood to prevent these chronic diseases that account for much of adult illness and mortality? Our focus on life-course research will continue to advance the health of children and improve their lifelong well-being."
In collaboration with leaders from each institution, Dr. Sokol will oversee all basic, translational, clinical and population health research activities related to child health on the CU Anschutz Campus. He also will hold the inaugural endowed chair for this new role. Supported by the Bruce and Bev Wagner Family Endowed Chair for Child Health Research, the position will encourage innovative, cutting-edge pediatric research that leads to better care for children everywhere.
"As the leader of the Colorado Clinical and Translational Sciences Institute, Dr. Sokol has demonstrated a commitment to collaborative research, dedication to clinical care, and a passion for community engagement that provides a solid foundation for this important new leadership role on the Anschutz Medical Campus," said John J. Reilly, Jr., MD, Dean of the School of Medicine and Vice-Chancellor of Health Affairs. "We look forward to the vision he will provide as Chief Scientific Officer, Child Health."
A strong advocate for collaborative research and clinical care, Dr. Sokol co-founded the Pediatric Liver Center – one of the first pediatric liver centers in the United States – to integrate high-quality, multidisciplinary pediatric hepatology care, including pediatric surgery and nutrition, with clinical and translational research. In addition, Dr. Sokol has chaired the NIH-funded Childhood Liver Disease Research Network, a network of 14 leading centers in North America studying nine rare childhood liver diseases, since 2002.
A major focus of Dr. Sokol's research has been defining the causes, development, best management strategies, and outcomes of infant and childhood liver diseases. He has run a basic science laboratory for more than 35 years, and led translational and clinical research related to pediatric gastroenterology and hepatology, publishing more than 280 original articles and 125 book chapters or review articles. Dr. Sokol holds five patents related to the use of antioxidants in the treatment of cholestasis, and his research discoveries have changed the way we diagnose and treat cholestasis-induced vitamin E deficiency in children and adults.
A National Institutes of Health-funded investigator since 1986, Dr. Sokol has received more than $200 million in grant support to date. Dr. Sokol will continue to lead the Colorado Clinical and Translational Sciences Institute as director and principal investigator.