Cardiologists Identify a Potential New Side Effect of Monkeypox: Acute Myocarditis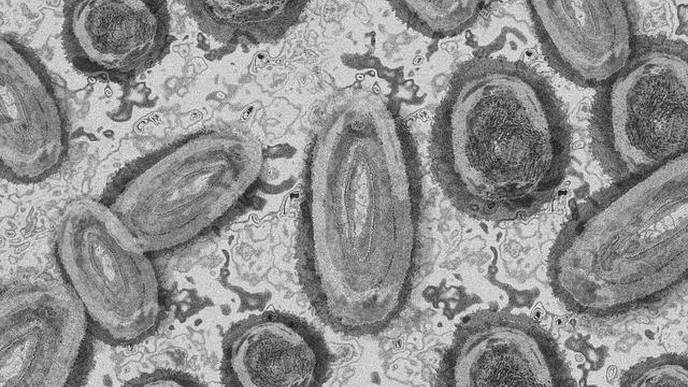 09/09/2022
Photo: Pixabay
Cardiologists in Portugal treated a 31-year-old monkeypox patient who went on to develop acute myocarditis shortly after the onset of symptoms. The group shared its story in JACC: Case Reports.
Monkeypox is caused by the monkeypox virus, which is similar to the virus that causes smallpox. It is associated with blister-like lesions that appear on a patient's hands, feet, face, genitals and other parts of the body. Though the first human case of monkeypox was recorded back in 1970, the ongoing outbreak—there have been more than 52,000 reported cases so far in 2022—began earlier this year.
The patient in this specific case presented to the clinic after five days of symptoms, which included malaise, myalgia, fever and multiple lesions. His diagnosis was confirmed with a PCR swab sample of a skin lesion. Three days later, the patient was back at the emergency department due to significant chest tightness.
The care team, suspecting acute myocarditis, performed an electrocardiogram and cardiac MR (CMR). The results "were consistent with myocardial inflammation and a diagnosis of acute myocarditis."
The patient was discharged one week later and made a full recovery.
Julia Grapsa, MD, PhD, editor-in-chief of JACC: Case Reports, discussed the significance of this new case study in a statement from the American College of Cardiology.
"Through this important case study, we are developing a deeper understanding of monkeypox, viral myocarditis and how to accurately diagnose and manage this disease," she said. "The authors of this study have used CMR mapping, a comprehensive imaging tool, to help with the diagnosis of myocarditis. I commend the authors on this valuable clinical case during a critical time as monkeypox continues to spread globally."
"We believe that reporting this potential causal relationship can raise more awareness of the scientific community and health professionals for acute myocarditis as a possible complication associated with monkeypox; and might be helpful for close monitoring of affected patients for further recognition of other complications in the future," added lead author Ana Isabel Pinho, MD, of the department of cardiology at São João University Hospital Centre in Portugal.