C. Difficile: Ferring Draws Closer to a Microbiome Breakthrough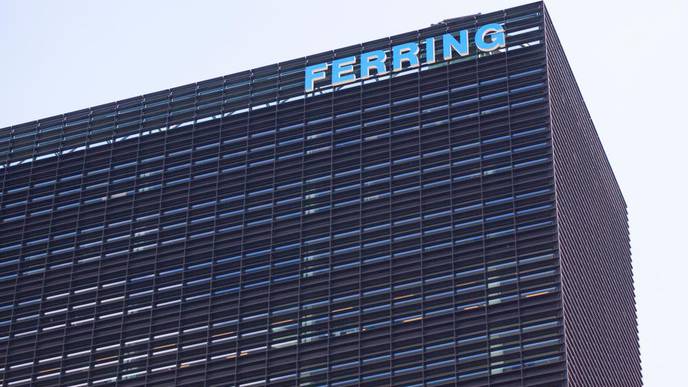 09/09/2021
Photo: oleschwander / Shutterstock.com
Clostridium difficile, also known as C. diff, often traps patients in a vicious cycle. A bacterial infection causing persistent diarrhea and GI symptoms, C. diff typically affects people who have been treated with antibiotics and whose balance of gut bacteria has been disturbed.
Unfortunately, because treatment usually involves another course of antibiotics, the infection can return.
Around 20% of C. difficile patients will experience a second episode and the likelihood of recurrence increases every time. Patients who have experienced two C. diff infections have a 40% chance of reinfection, rising to 60% after a third. Some recurrences are due to a relapse of the initial infection, while others are due to being infected with a new strain.
"When you're treated for C. diff with antibiotics, what antibiotics will do is to disrupt your normal GI tract microbiome," says Ferring Pharmaceuticals US chief scientific officer Dr. James Tursi. "That enables C. diff that is present – either pre-existing or acquired in a hospital or nursing home setting – to recur."
Currently, C. difficile is treated with the narrow-spectrum antibiotic fidaxomicin, even though its effectiveness in treating recurrent infection isn't clear.
There are other treatments available, including the monoclonal antibody bezlotoxumab, and a fecal microbiota transplant can be highly effective in cases where drugs don't work.
However, the infection remains debilitating for patients and burdensome for healthcare systems. Overall mortality sits around 2%, rising to 25% among the frail and elderly, with deadly outbreaks seen in hospitals every year. Patients are also at risk of devastating complications such as sepsis.
RBX2660: A Promising New Approach to C. difficile
Swisspharma company Ferring Pharmaceuticals, along with its US subsidiary Rebiotix, are taking a different approach to recurrent C. diff. Their experimental compound, RBX2660, is a microbiota-based live biotherapeutic that has proven highly effective in early-stage trials.
It works by delivering a broad range of microbes to the gut, restoring diversity to the microbiome, and reducing the risk of C. diff infection. Unlike a fecal microbiota transplant, which is based on a similar principle, the product can be standardized and the manufacturing process subjected to proper quality controls. If approved, this treatment would be the first in its class.
"Our microbiome is a highly diverse microbial community," says Tursi. "We believe it's critical to human health, meaning it does more than just exist. When there is a disruption of that microbiome – dysbiosis – problems can occur.
"In a patient who's suffering C. diff, there's a loss of diversity and an increased risk of infection. The purpose of RBX2660 is to restore that diverse microbiome, which helps the body itself fight recurrent C. diff."
During Digestive Disease Week in May, Ferring and Rebiotix presented positive data from their Phase III clinical trial, PUNCH CD3. In their analysis, the biotherapeutic showed positive efficacy and consistent safety for up to six months in patients with recurrent C. difficile.
Eight weeks after receiving the treatment, 70.4% of the patients were free of C. diff, compared to 58.1% in the placebo group. Side effects were mild or moderate, mostly gastrointestinal in nature, and comparable to those seen in the placebo group.
"There was a clinically meaningful improvement," says Tursi. "Compared to placebo, there was an absolute difference in terms of improvement of 12.3%.
"The relative reduction of C. diff infection recurrence was 29.4% compared to placebo, which was significant, statistically. The fact that we were able to demonstrate these statistically significant outcomes was very exciting."
Treating Patients in a Real-World Setting
The team also presented results from the related PUNCH CD3 open-label study, which showed a similarly positive pattern. At the time of the interim analysis, 75% of participants were free of C. diff infection at eight weeks. Of those who reached the six-month follow-up (just under half the participants), 74% remained symptom-free.
What was interesting about the open-label study is that it enrolled patients diagnosed with co-morbid conditions such as inflammatory bowel disease (IBD) and irritable bowel syndrome (IBS), who are normally excluded from C. difficile trials.
"The open-label study was conducted primarily to expand the opportunity for patients to be treated in a more real-world setting," explains Tursi.
"These are patients who typically would come into a doctor's surgery with C. diff. The Phase III double-blind placebo-controlled program had stricter inclusion criteria, so those patients were excluded from that study. But they were included in the open-label in order to get safety and effectiveness experience with them."
Ferring and Rebiotix are now looking forward to sharing their data with the FDA, although they haven't disclosed the timing.
"We believe that RBX2660 holds the potential to create an improvement over what is standard of care, and ideally provide benefit for patients that are suffering from this severe disease," says Tursi.
At the Cutting Edge of Microbiome Research
Although the microbiome is a much-hyped research area, the search for microbiota-based therapies remains in its early stages, and we have yet to see the promised wave of therapies harnessing the power of gut bacteria.
"This is a relatively new area, and when I was in clinical practice 20 years ago, it was unheard of," says Tursi. "There was no definitive placebo-controlled demonstrated evidence to confirm that influencing the microbiome can affect disease.
"What RBX2660 offers is a product that has gone through rigorous Phase III testing, we believe has demonstrated efficacy and tolerability and gives the promise of a potentially FDA-approved product to reduce recurrent C. diff. It would be the first if approved."
Ferring and Rebiotix are also exploring an oral version of RBX2660, called RBX7455, which has successfully completed a Phase I study. The idea behind the oral formulation is that it will enable easier application for repeat dosing.
They are also looking into other potential areas – and not just within the GI space – to investigate what microbiome therapy might one day accomplish.
"Ferring has what we believe to be the largest database for live biotherapeutics in the reduction of recurrent C. diff, comprehensive donor screening, and a broad consortium of diverse microbes – these are all things that we believe are critical to success," says Tursi.
"There's nothing more exciting in pharma than being involved in that potential first-in-class approval, that first product coming out. This is truly cutting edge."