Amid Rise in Eye Infection Cases, Doctors Ask People to Take All Precautions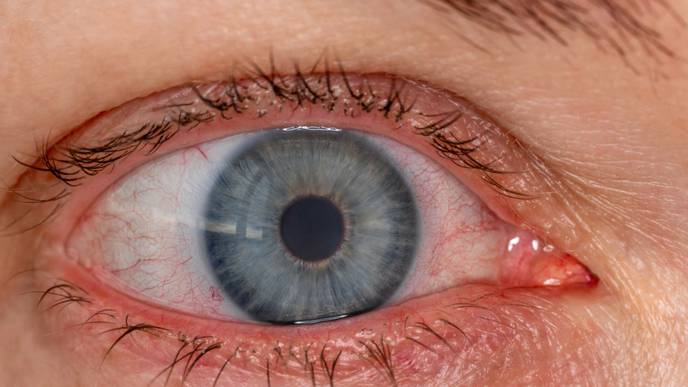 09/05/2023
Amid a rise in cases of conjunctivitis and other eye infections in Delhi, doctors have advised people to take all precautions, especially in crowded places. Doctors at both government and private hospitals said they have been receiving cases largely from the younger population in the city.
Cases of conjunctivitis and other eye infection are on the rise in Delhi, with many doctors cautioning that it is "highly contagious" and proper hygiene behaviour needs to be maintained to check its spread.
Some parents said, teachers have also advised them that their wards should not be sent to school if "if anyone in the house is having any kind of eye infection". Nikhil Seth, senior consultant, opthalmology, Marengo Asia Hospitals, Faridabad, said, conjunctivitis basically is a common flu and is the most common reason of eye flu in rainy seasons which is because of adeno virus family and they are very contagious.
It spreads through physical contact, wherein an uninfected individual may contract the virus by coming into contact with the secretions from an infected person's eye and subsequently touching their own eyes, he added.
"Presently, we can see a 20-25 per cent rise in patients coming to OPD these days," the doctor said. Dr Aarti Nangia, senior consultant, ophthalmology at Fortis Hospital, Vasant Kunj, also said there has been an "increase" in cases of eye infections and conjunctivitis in Delhi lately. 
Delhi government-run hospitals are "on alert" to deal with cases of conjunctivitis, fungal infections and vector-borne diseases, Health Minister Saurabh Bharadwaj had said on July 25.
Cases of conjunctivitis and skin allergy are mostly being reported from relief camps housing people affected by the flooding in parts of Delhi, Bharadwaj had earlier said. Riya Kapoor, a working woman said, "My child's school had recently sent an informal advisory on WhatsApp, asking parents to not send their wards to school if anyone in the house is having any kind of eye infection."