7 Things Every Physician Should Know About Nutrition Guidance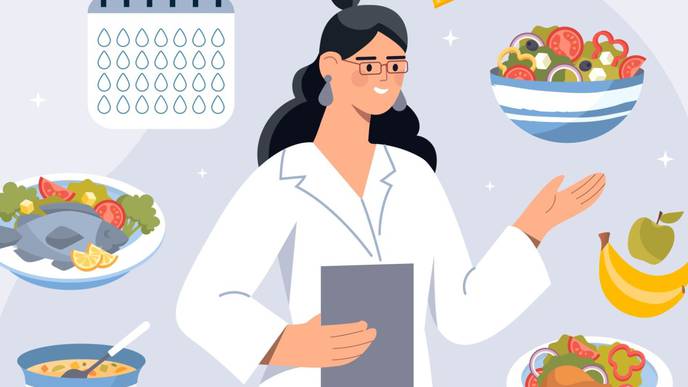 07/18/2023
When it seems like there is a new fad diet every week, patients want—and need—dietary advice they can count on. Yet with so much competing advice, not to mention the time constraints of a short office visit, physicians often find it challenging to help their patients with effective nutrition counseling.
But there's good news—it doesn't have to be that way. Physicians can rapidly learn the clinical nutrition science they need while honing their counseling skills with the 2023 update to the nutrition education course from the Gaples Institute, an educational nonprofit focused on enhancing the role of nutrition and lifestyle in medicine. Over 5,000 medical students and practicing physicians have taken the course and 97% report it will change their practice.
The Gaples Institute course, "Nutrition Science for Health and Longevity: What Every Physicians Needs to Know," provides physicians with a complete nutrition toolkit that includes an interactive presentation of clinical nutrition essentials with more than 150 key references, strategies for rapid dietary counseling, over 20 immersive patient scenarios, and a rich set of interactive, bilingual patient education resources. It is a self-paced course built on a uniquely engaging interactive platform that condenses an extensive body of knowledge into an efficient learning tool that offers 4.0 Hours of AMA PRA Category 1 Credit™.
This course includes four modules that are distributed in collaboration with the AMA Ed Hub™, an online learning platform that brings together high-quality CME, maintenance of certification, and educational content from trusted sources, all in one place—with activities relevant to you, automated credit tracking, and reporting for some states and specialty boards. 
Learn more about AMA CME accreditation.
It "contains a significantly expanded section to help physicians better understand the social determinants that impact food insecurity and learn actionable steps clinicians can take to address it," said AMA member Stephen Devries, MD, a preventive cardiologist and executive director of the nonprofit Gaples Institute in Chicago. "The course also features newly expanded content on nutrition for physician self-care and resilience."
There is also "a brand-new section on coffee, tea and caffeine—inspired by the recent AMA stories and podcast," said Dr. Devries, adding that the new update contains "dozens of new references that include hot-off-the-presses 2023 studies."
Here are some areas that are covered in the updated nutrition course.
It is one thing to evaluate the diet of a patient with prediabetes or a chronic disease, but when there are many different areas that need attention, it adds one more task to accomplish during the brief office visit. When the dietary habits of a patient with prediabetes or a chronic disease need to be addressed, how can nutritional advice be shared when the physician does not have time?

When providing nutrition advice to patients with prediabetes, the foods that can increase blood-glucose levels are often not what you think. Identifying those foods is key to helping patients take the right step toward healthier eating.  

From low-fat to low-carb, there are dozens of popular diets to choose from. With an overflow of fad diets, how do patients sort through the science from the hype? The best advice is to avoid diet labels altogether and emphasize to patients with prediabetes the underlying principles of healthy eating. Even incremental changes are helpful because most people can't make major changes all at once.

The perils of food insecurity extend even beyond the misery of hunger. Social determinants that limit affordability and access to healthy food can result in a wide range of poor health outcomes. The 2023 edition of the Gaples Institute nutrition course provides actionable steps clinicians can take. You can also get an overview by listening to the podcast episode "Food Insecurity and What Clinicians Can Do About It."

A large majority of adults consume caffeine daily and depend on a steaming cup of coffee to get their day started on the right foot. But does drinking that daily cup of joe offer health benefits for patients? It does pack some surprising health benefits. Learn notable facts from recent data in the updated course, as well as in the podcast "Coffee Science: A Clinician's Guide to a Beloved Bean."

Poor-quality diets are the No. 1 risk factor for premature deaths in the U.S. But diets rich in meats and processed foods aren't just bad for personal health. They are bad for planetary health too. Find out more about the dual benefits of healthy eating in the 2023 updated nutrition course, as well as the podcast "Sustainable Diets for Personal and Planetary Health.
AMA members who enroll in the Gaples Institute 2023 updated course on nutrition qualify for a 20% discount. Call (800) 262-3211 or email [email protected] for the discount code.